Asking for a referral doesn't have to be scary.
In fact, most people are more than willing to help you.  All you have to do is ask. 
Asking for a referral is not limited to any specific time frame. However, these are six opportunities that act as great reminders for us to request a contact or an introduction.
Learn more about How to Get More Referrals in this month's masterclass. Early enrollment ends today!
1. Immediately after you deliver some value
A referral anytime after you deliver value? Really?? Yes.
Too many times, people say, "Well, I can't ask for a referral because it's too soon. I just closed the deal, or I just talked with them. I need to wait." 
No, immediately after you deliver value of any kind, you can ask them for a referral. You've delivered, they're appreciative of it, and you can simply say, "Hey, who are some other people that may appreciate the same outcome you've received?" 
2. Use every communication method possible. 
Some people feel they can only ask for a referral in-person, such as in a meeting. In-person is not your only option! You can use email, a call, voicemail, text messaging, whichever medium you want.
Different people respond to different things. 
3. End of the year
This is the perfect time to call and say, "Thank you." 
"Hey, I want to say thank you for being my business partner (customer, client, etc). " 
And you say, "I've had a great year and it's really because of relationships with people like you. I trust you've had a good year." You might be surprised, but they will begin sharing their feelings and thoughts with you.
They'll probably also talk about what they planned for next year. It's a great way to  identify opportunities that you can help them with in the following year!
But here's where it gets really good. You're having a great conversation, and you can say, "Hey, it's wonderful working with people like you. Who are some others you know that would benefit from how I've been able to help you?"  I say that in a very personal tone. Guess what? People will share names with you.
4. Key dates
These might be anniversaries of when they began working with you, or birthdays or special events. Don't hesitate to reach out on key dates. 
It may be an anniversary of when they first began working with you. Call them up and say:
"Hi 'so-and-so', thank you. Do you realize that it was three years ago today that we signed the first contract, and ever since then, we've been fulfilling your purchases? It's been great working with you. We truly have enjoyed it." And then you can simply roll right into asking them for referrals.
5. Association networking events 
This is a great opportunity to use your physical presence at an association or industry networking event of any type to literally get that connection right there.  
You might say things like:
"Hey, wow, I don't see 'so-and-so' here. I know you know them, and I'd really like to get to know them. Would you mind making me an introduction?"
"Who here is someone that you think I should know? Would you mind introducing us?"
Read more about how to create a referral network.
via
Amazon Prime Video
on
GIPHY
6. One-on-one
There's something magical when you're connecting with people one-on-one. You're having a phone call,  or a meeting with them, and it becomes a little more intimate, a little more special. 
"Question for you, who do you know that you feel I should be talking to?" 
Or maybe you say, "I know that you know 'so-and-so.' Would you mind making me an introduction?" 
In fact, I had somebody who sent me an email today, and they shared some information, and complimented me!
Then they said, "Oh, by the way, would you mind making me an introduction to another person?" Of course I was happy to! And then I said, "Who else would you like me to introduce you to?" Because you know what's interesting? Once you get one referral name, it's incredible how many times you can come up with more referrals. 
Read more about how to ask for a referral.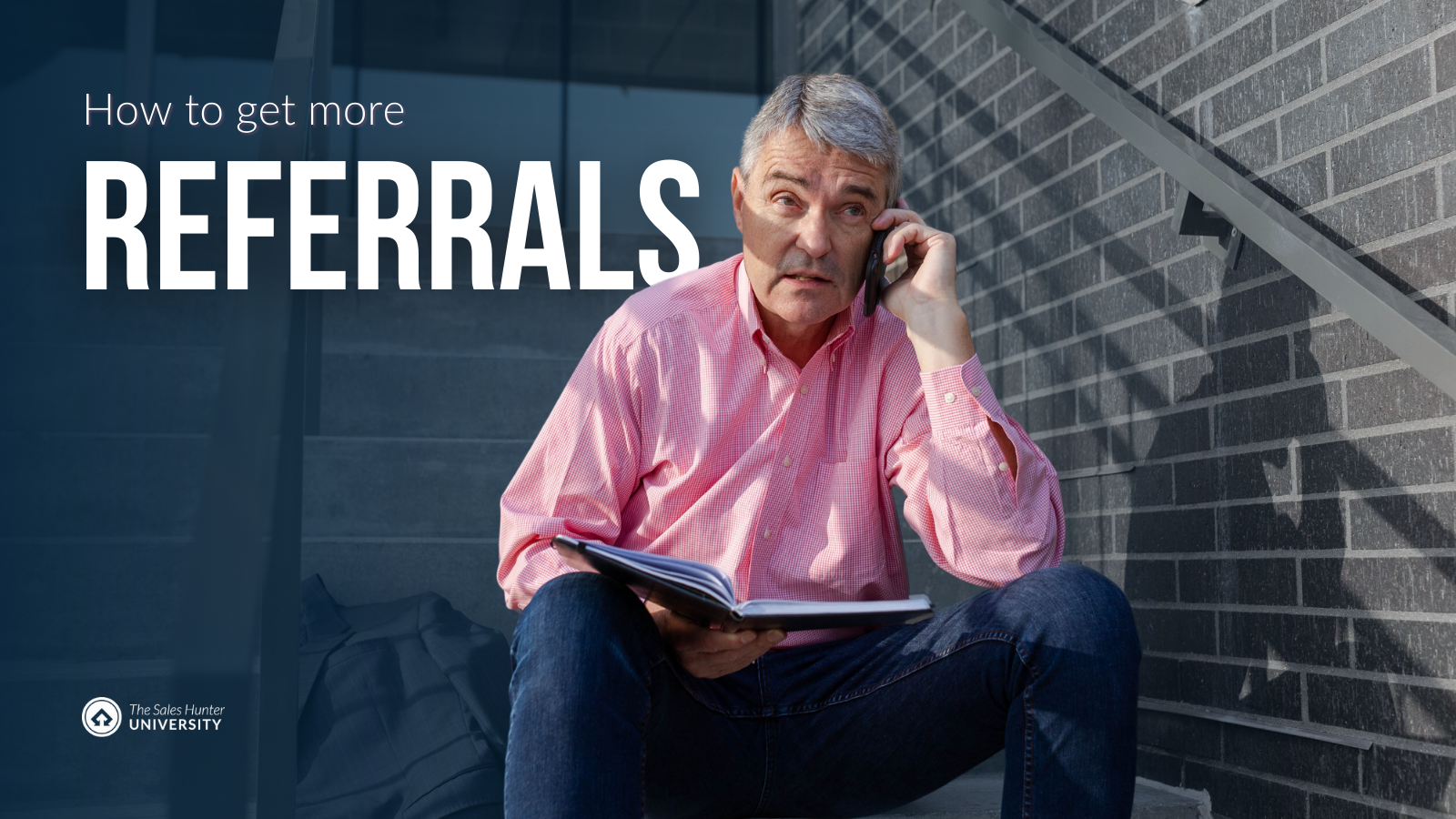 When is the best time to ask for a referral? Right now! I challenge you to go out and do it. 
If you think you need more training in this area, or to gain confidence in your ability to ask for referrals, check out this month's Masterclass: How to Get More Referrals.  
This course walks through who to ask, what to say, and how to ask in different situations. I'll also teach you how to give your own referrals, and about referral networks–I know I'm so thankful for mine! 
For just $59, you can hone your referral skills using my proven strategies. By the end, you'll be a Master of referrals yourself. 
There's plenty more training and learning at The Sales Hunter University. Check out other Masterclasses about Email Prospecting, Phone Prospecting, or Follow-up. Or become a member by choosing one of the three levels of membership. Level 3 holds the greatest value, giving you unlimited access to all masterclasses–past, present, and future. Learn more today!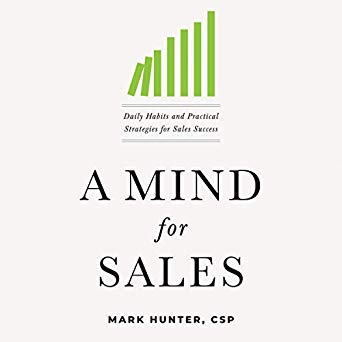 A Mind for Sales was just named in the 24 Best Sales Books to Read in 2021 by Teambuilding.com!
"Mark Hunter teaches sales professionals how to build a winning mindset and practice habits that lead to long-term success."
Isn't it time you put it on your Christmas list? Better yet, you could just treat yourself now.