As a keynote speaker, Mark is the total package. He brings knowledge and depth to the sales training community with an engaging style. Mark is a true professional and the social proof is his books, videos, webinars and training content which will resonate practical content with his audience.
Doug Lehman
Lehman's Terms
Contact Charlotte Raybourn today to customize your event.
bookmark@charlotteraybourn.com
(913) 890-3246

It was great meeting and working personally with you. You are a true pro. Your keynote was the best session, dead-on, and inspiring. I'm appreciative of your passion for our space and continued education. Keep on rockin' in the sales world! I will be following!
Jason Sclenker
Executive Vice President, Inktel
Need to see a transformation of your sales force?
The #1 issue salespeople struggle with is prospecting effectively. Maximizing price by minimizing the  need to discount is another major issue. To achieve your goals change must occur within your sales force. 
Mark's training is based on each his keynotes and customized to fit the key outcomes you need. Mark does not provide coaching or training outside of his proven sales competencies.
Mark workshops are designed for any salesforce or sales leader and will:
Leverage your specific challenges by using a case study format

Build on your existing structure to speed the implementation

Turn relatable content into actionable progress

Allow extensive collaboration with Mark and your team before, during, and after the actual event

Uncover the true core issues and provide solutions

Drive long-term change using post-training engagement as a specific and strategic ongoing support tool
What outcome do you require?
Mark is highly committed to getting at the core of your company's challenges. Let Mark help you get on the right track today.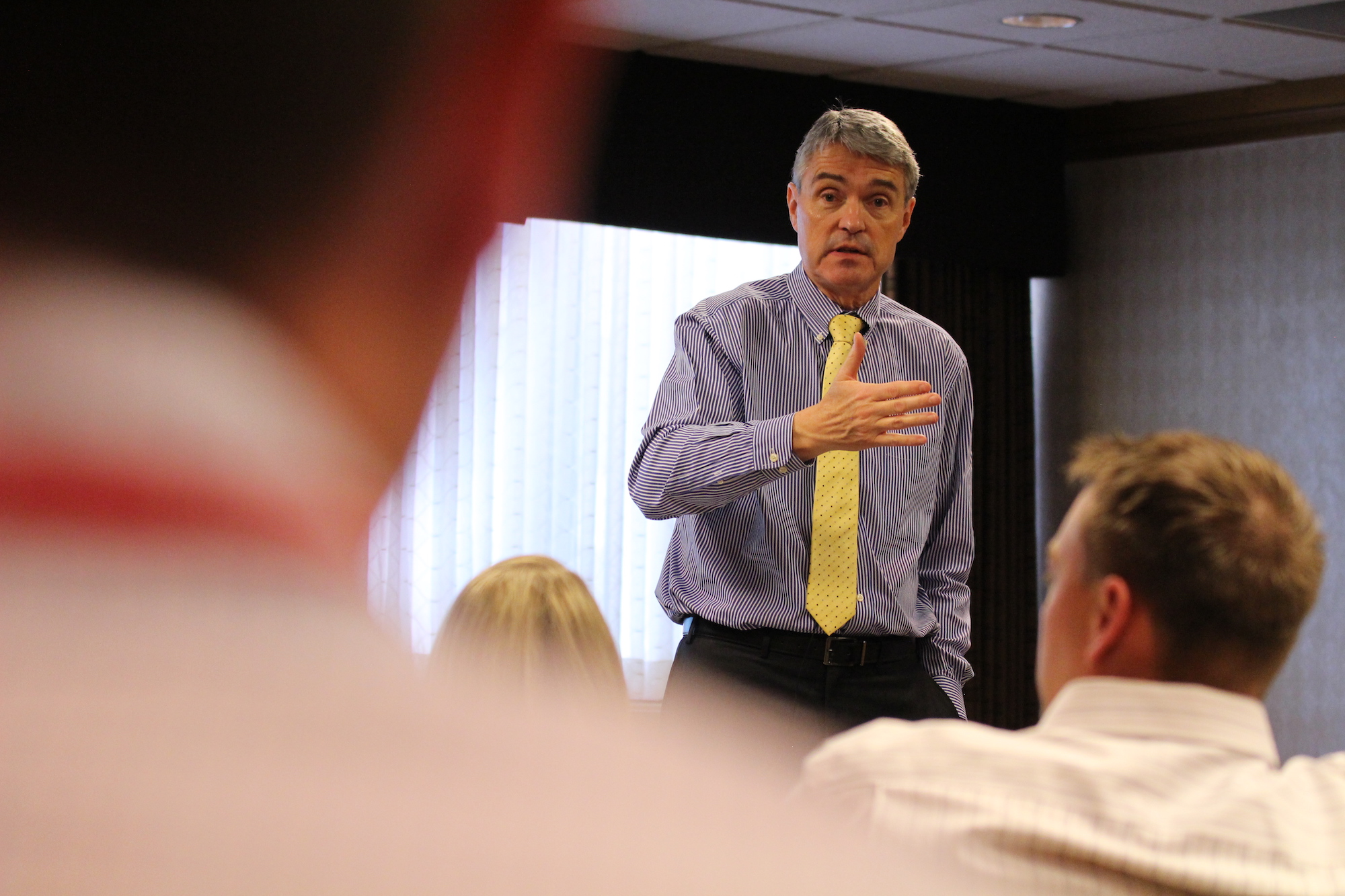 Attendees Outcomes:
Develop the confidence of a leader which will naturally command success

Learn how to use influence and impact to create legacy outcomes. 

Know how to self motivate and not rely on others to do it for you. 

Use "sales leadership" to open up new opportunities

At our annual company sales meeting, we've never seen a speaker work so hard with advanced preparation, with such a genuine style of delivery, and with such hunger for results. If you weren't on the edge of your seat, you were in a come. Period!
Mark Allen
Regional Manager
Contact Charlotte Raybourn today to customize your event.
bookmark@charlotteraybourn.com
(913) 890-3246
Companies do not succeed due to financial capital.
Companies succeed due to their access
to intellectual capital.
– Mark Hunter
People are the greatest asset to any organization. People can also hold a company back.
Looking to take your current level of sales and operations to the next level?
Mark Hunter, "CSP," takes the time to understand your organizational culture and how it fits into the marketplace. Each project Mark takes on is tailored to fit the culture of the company.
Mark is highly selective in choosing his consulting clients. Mark's goal is to provide the highest quality service to the highest quality clients. Keeping his focus tight allows him to provide his clients a high level of attention.
Call Mark to chat about your consulting needs today at (402) 445-2110

It's your push, coaching, and the proposal template that put me on track. This is the biggest sale I have ever done in my whole entire life! Thank you so much, Mark! You can take credit for that!
Rania
Coaching client from Dubai
High Profit Sales Coaching
Expert Sales Coaching from Mark Hunter and his business partner Sam Richter, CSP
Unlike most on-line training, Mark and Sam provide real-time insights and strategies you can use immediately.
Each Monday members receive a new 2-minute video from Mark sharing a keen insight they can use that week based on the time of year.
Three times each month Mark and Sam conduct live interactive training sessions you can participate in.  Sessions are recorded to allow members to catch sessions they missed.
Members have unlimited access to nearly 100 training modules, each one covering a specific sales issue.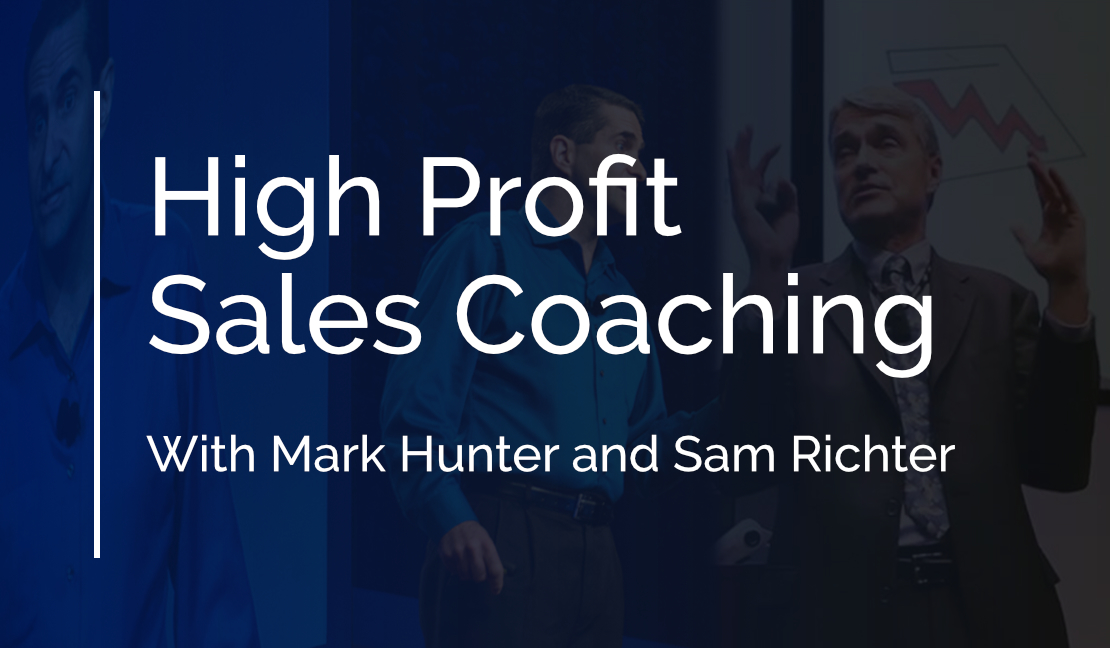 Members have unlimited access to the library of sales scripts for email, telephone, proposals and many other topics.
Members have unlimited use of the Sales Intel Engine, this research tool gives you access to information your competitor does not have.  When it comes to building your prospecting plan, learning about customers this tool is second to none.
*No long-term obligation. Cancel at any time.