Not long ago, I had the opportunity to talk more about my book High-Profit Prospecting on C-Suite TV.  If you missed the interview, take the time to watch it below.  It's not long and could help you see that becoming a high-profit salesperson begins with how you prospect.
As one reviewer on Amazon said, "This book isn't just a nice read — it is full of actionable content. This is a book for doing. Thinking about prospecting is not prospecting."
Check out the C-Suite Interview: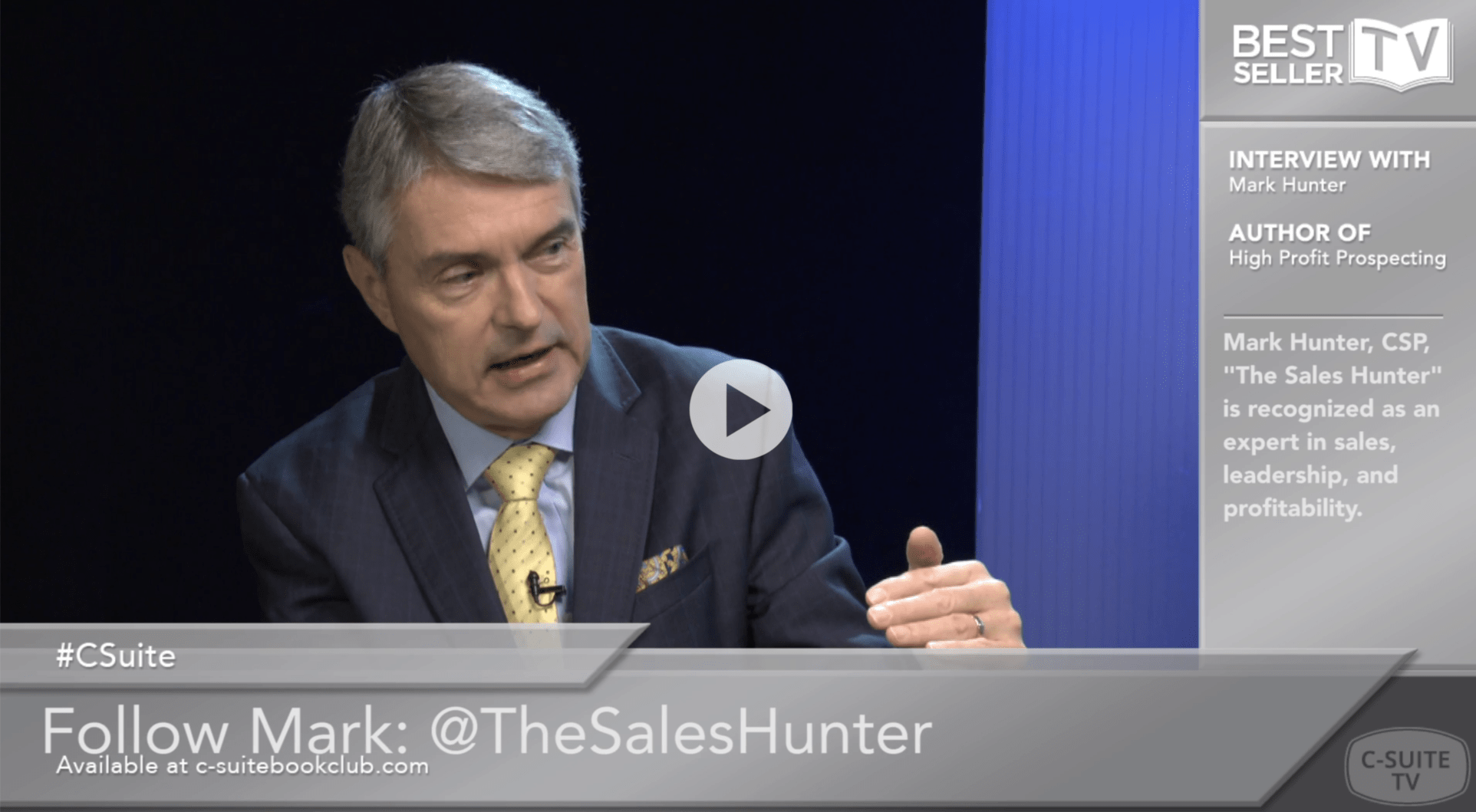 Are you ready to have me speak at your next sales kick-off meeting?   I sure hope you are! The calendar for 2019 is filling up and we need to talk ASAP to make sure I'm part of your sales meeting.  Call me at 402-445-2110 or email me at Mark@TheSalesHunter.com.
And don't forget that a coach can help you excel in your sales career! Invest in yourself by checking out my coaching program today!
Copyright 2018, Mark Hunter "The Sales Hunter." Sales Motivation Blog. Mark Hunter is the author of High-Profit Prospecting: Powerful Strategies to Find the Best Leads and Drive Breakthrough Sales Results