Last week I shared 7 things the top 1% of all prospectors do to ensure they stay in the top 1%.
This week I continue the list.  If you did not read items 1-7, you can check them out at this link.
As you read through the list, focus on the one item you want to take to the next level now.  If you try to work on all of the items at the same time, you'll find yourself making little progress and most likely you'll become discouraged.
Being successful with prospecting is not something a person can attain by merely reading a list. It takes time, focus and discipline. What I will say is if you're willing to commit the time, focus and discipline, you will be successful.
Over the years, I've seen hundreds of salespeople move from the bottom of the pack to the top. Nothing magical. It happened one step and one day at a time.
If you haven't already, I suggest you also read my book, High-Profit Prospecting, as it will give you hundreds of proven strategies to help you do the same activities the top 1% are doing each day.
Ready to find out more items the top 1% do?  Let's go!
8. They know the most valuable asset they have is their own time.
The most valuable asset anyone has is their time, regardless of what they do. The top 1% are relentless in using their time efficiently, and this allows for fast follow-up, which in turn allows them to be more efficient. You will never be at the top of the game in using your time until you're organized.  The greater your level of organization, the greater your ability in using your time effectively.
9. They are always working to improve their process to engage the lead/prospect faster.
Too many salespeople cling to a process that worked great years or even months ago. The top 1% view nothing they do as sacred and are continually challenging themselves to improve.  From finding better questions to honing more effective use of communication, everything they do is always in a continual state of improvement.
10. They understand the real measurement in their ability to prospect is their ability to close.
Yes, the top 1% are obsessed about getting new leads and prospects, but they know unless they turn them into customers, what they're doing is a waste of time. You will never find a top 1% person who is not focused on knowing how they're doing on both the top and bottom of their process.
11. They do not rely on one form of communication, but know what tool to use when.
The number of ways to communicate has never been greater, and yet too many salespeople allow themselves to become held hostage by a single communication method. For some prospects, it might be email. For others, it may be the telephone. And for others, it may be face-to-face. Regardless, the top 1% is skilled at using all of them.  More important than knowing how to use each one, they know when to use each one with regard to impact and time.
12. They keep the pipeline clean by not allowing it to fill up with prospects who aren't going anywhere.
Clogged pipelines are a huge problem that is made worse by the demands of sales managers and the need by salespeople to feel a clogged pipeline is a sign of success.  The top 1% know that is absolutely false. In fact they strive to have a pipeline that moves fast.
Stay tuned! Next week I'll share with you even more.  Between now and next week, take the time to assess the list I've shared and ask yourself the tough questions about what you need to be doing to up your prospecting skills.
And be sure to JOIN ME me THIS THURSDAY for Virtual Sales Kickoff and you will pick up more great tips.
You don't have to watch live. BUT you do need to sign up if you want to get the replay!
This is an amazing online event where you will hear from me, Anthony Iannarino, Jeb Blount and Mike Weinberg. More than 10,000 people like yourself listened to our event last year and picked up SPECIFIC tips on increasing sales success.
Yes, Mark! I Want to Get In On All The Great Sales Tips You Will Be Sharing!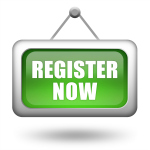 A coach can help you excel in your sales career! Invest in yourself by checking out my coaching program today!
Copyright 2018, Mark Hunter "The Sales Hunter." Sales Motivation Blog. Mark Hunter is the author of High-Profit Prospecting: Powerful Strategies to Find the Best Leads and Drive Breakthrough Sales Results