This week I had the opportunity to work with the team from SEN Design Group and some of their members. The conversations were stimulating, as everyone was bringing amazing insights to the conversation.
What I found interesting is the more time I spent with them, the more I came away realizing the need to have ciliary in a company's message with customers.
The leadership at SEN Design Group and their members clearly understand this issue and it shows in the success they've achieved. My conversations with them were about pushing even further and being ahead of the customer in every manner possible.
What is your point of distinction? If you don't know clearly what your point of distinction is, then we can be certain your customers don't either. If your customers don't know what your point of distinction is, then why should they buy from you?
The greater point of distinction you create, the easier it will be for you to create customers who want to do business with you. The greater the distinction, the greater the value your customers will receive. The greater the value your customers receive will translate into the greater the investment they'll be willing to make.
Customers value distinction. Allow them to see it in you and what you sell, and you'll have customers for life.
To help you find your distinction, below are questions you can ask yourself to start getting the ball moving:
What do I need to do to help my customers be significantly better than their peers/competitors?
What do I need to do to spot emerging trends my customers will find value in, and how can I in turn help them capitalize on these?
What relationships do I need to create that in turn I can then connect with customers and others to increase the value of my network in an exponential manner?
What information, insights and questions do I need to be pushing myself to know to allow me to be seen as the information source for my customers?
What is it about my personality that I'm not using in the right manner that if used to its fullest capability would be seen as a point of difference with customers?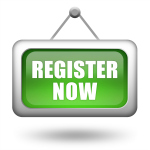 A coach can help you excel in your sales career! Invest in yourself by checking out my coaching program today!
Copyright 2017, Mark Hunter "The Sales Hunter." Sales Motivation Blog. Mark Hunter is the author of High-Profit Prospecting: Powerful Strategies to Find the Best Leads and Drive Breakthrough Sales Results.