Digital Sales Engine is a day-long online learning event on November 17, packed with live sessions and master classes by 30+ of today's leaders in sales. Other top sales speakers and I will come together to provide a learning experience full of proven strategies and powerful insights around sales technology.
The event will consist of a mix of live interactive workshops and master classes, all with the aim of helping your organization to eliminate the confusion and assemble a successful technology machine to improve sales performance and better serve your buyers.
Why should you join 8,000 other sales leaders and attend Digital Sales Engine?
Cut Through The Myriad Of Sales Tools
There are a myriad of tools within the sales stack landscape. Learn what sales technologies the most forward-thinking leaders are using and how they integrate them into a unified solution.
Optimize Sales Performance Through Increased Productivity

Using the right tools can optimize sales processes and increase effectiveness. Discover how to leverage a sales stack that will increase your sales team's productivity, giving them more time to sell at higher yields.
Engage The Informed-Buyer More Effectively
Today's buyers are informed and starting their buying journeys without the help of sales. Sales teams can learn how leverage technology to find buyers much earlier in the process and share content that will shape their buyer's journey.
Some of the featured speakers that will be joining me for the event include:
Jill Konrath,

Sales Keynote Speaker and Best-Selling Author

Jon Miller,

CEO, Engagio

Tiffani Bova,

Global, Customer Growth and Innovation Evangelist, Salesforce

Woody Driggs,

Americas Advisory Digital Leader, EY

Jill Rowley,

Social Selling Evangelist

Koka Sexton,

Founder, Social Selling Labs

Robert DeSisto,

Vice President, Global Customer Transformation, Salesforce

Tim Sanders,

Author and Keynote Speaker

Dave Mattson,

CEO & President, Sandler Training

Anthony Iannarino,

Sales Kickoff Speaker, Sales and Marketing Leader

Kyle Porter,

CEO, SalesLoft

Jamie Shanks,

CEO, Sales for Life, Author

John Barrows,

Owner, j.barrows LLC

and many many more.
Oh, and did we mention the event is totally free for participants?
Register today at this link.
More than 8,000 sales pros and leaders are expected to attend. And be sure to follow #DigitalSalesEngine on social media to join the live conversation.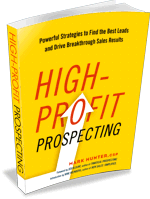 Copyright 2016, Mark Hunter "The Sales Hunter." Sales Motivation Blog. Mark Hunter is the author of High-Profit Selling: Win the Sale Without Compromising on Price and High-Profit Prospecting: Powerful Strategies to Find the Best Leads and Drive Breakthrough Sales Results.