The greatest satisfaction I've ever had in my sales career is when I've been selling solely due to the "why" I sell.
At the same time, the most difficult time I've had is when I've been focused on my own personal objectives at the expense of the customers to whom I was selling.
Early in my sales career, I remember making what at the time was one of the largest single sales anyone in my district had ever made. I felt great strutting through the office being big man on campus, beating the veterans at their own game.
I wish I felt the same way sitting across the desk from the customer a week after the sale when he was now complaining about what I had sold him.
What I had done was what I see as the ultimate sin a salesperson can do. I sold him far more than he could ever handle. It was a ridiculous amount of inventory. I sold it for one simple reason — I was able to get the buyer into a sense of weakness and I felt I could get away with it. Bad move. Stupid move on my part!
In the months following what I was calling the "mega sale," I felt cheap, but I learned a key lesson. A sale that is not worthwhile for the customer is not a sale.
Today I find myself jazzed about sales because it's not about closing a sale. It's about making a positive impact with the person I'm selling to.  The "why" of why I sell is to make a positive impact. If what I'm trying to sell is not going to make a positive impact, then I'm no longer selling for the reason I want.
When people are jazzed about why they sell, it's amazing what can happen.
When you enjoy what you're doing, you see things differently. Challenges become opportunities you want to go after.  The ability to help people becomes a rush that keeps you driving forward and doing it with enthusiasm.
Why do you sell? I'm not saying you can't make money by selling. We can make a lot of money selling when we truly are focused on the "why" of why we sell.   The money we make is merely the scorecard. It's the reward for success. It's the reward for helping people.
There are others out there who are professing sales is all about the money you make. I can't do anything about what they choose to believe, but I can control what I choose to believe.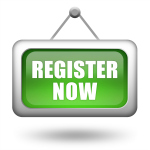 A coach can help you excel in your sales career! Invest in yourself by checking out my coaching program today!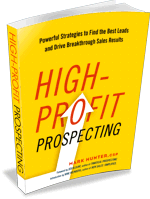 Copyright 2017, Mark Hunter "The Sales Hunter." Sales Motivation Blog. Mark Hunter is the author of High-Profit Prospecting: Powerful Strategies to Find the Best Leads and Drive Breakthrough Sales Results.