I've written before about the need to know why you sell.  In my own life, my sales performance changed dramatically when I realized why I was in sales, and that was to help others see and achieve what they didn't think was possible.
Take a moment and let the last sentence sink in, and ask yourself why you sell.  Bigger yet is to ask yourself why you do what you do each day.  When I'm working with top performing salespeople, I see people who are also clear on the why about everything they do.  These people are deliberate in how they approach each day and what their goals are.
How focused are you in what you do each day?
A challenge I'll put out is to ask yourself, "How deliberate am I with who I meet with and the impact I will make on them?"
Leaders create an impact and leave others stronger than before they met.  The same applies to salespeople.  Who are the people you met this past week, and did you leave them stronger?
This past year, I've found myself having a lot more conversations that go deep, and I know it's only because of one thing — a deliberate action on my part to make an impact.  What I've found most amazing is the deep conversations are going both ways.  The outcome is not only am I hopefully impacting others, but also I know others are impacting me.
In life, business and sales, our goal should always be the same — to live a life of impact.  To me that's what makes the work I do have personal value that goes far beyond the financial benefits a job creates.
What's the why of what you do each day?  Is it a meaningful "why" that's focused on creating a meaningful impact?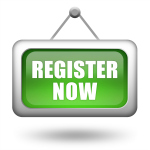 A coach can help you excel in your sales career! Invest in yourself by checking out my coaching program today!
Copyright 2017, Mark Hunter "The Sales Hunter." Sales Motivation Blog. Mark Hunter is the author of High-Profit Prospecting: Powerful Strategies to Find the Best Leads and Drive Breakthrough Sales Results.