It's a new year, which is the perfect time to think about what you will do differently this year than last year.
If we want to succeed in business and in life, we must be willing to continually refine and grow.
Check out the video to see what I mean:
Don't forget to sign up for my free webinar on Friday, January 5! I'll be sharing with you what it's going to take to have success in sales in 2018.  You will gain great tips on making 2018 a fabulous year!  I'll see you this Friday!  Sign up today at this link.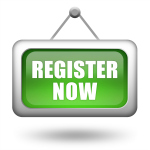 A coach can help you excel in your sales career! Invest in yourself by checking out my coaching program today!
Copyright 2018, Mark Hunter "The Sales Hunter." Sales Motivation Blog. Mark Hunter is the author of High-Profit Prospecting: Powerful Strategies to Find the Best Leads and Drive Breakthrough Sales Res