Earlier this week I was talking to a person who was asking me what I do for a job.
He was intrigued by the fact I spend the bulk of my time speaking at major conferences around the U.S. and the world.   He was deeply interested in how I felt I could be knowledgeable enough to speak to the wide range of groups to which I speak.
Think for a moment about the conversations you have with people each day. If you're like most, you speak not only to those you know well, but also to those you don't know well.
I shared with him I'm just like everyone else, but I suspect I approach things a little bit differently.  My goal with each conversation I have, regardless of who it is, is to learn something new.
Now I can't say I learn something new from every conversation, but minimally I hope a thought or an idea might trigger another idea.
Learning is not something we do at designated times of the day or year.  It's not something we can relegate to a training class we're forced to attend.
No, learning is something we have to embrace no differently than breathing.  It needs to be something that comes natural. Maybe we need to be thinking not just inhale and exhale, but instead something like inhale, learn, exhale.
To me learning is something I value. I admit it's one of the reasons why nearly 20 years ago I left my very good corporate job to begin life as a consultant/speaker.
I was afraid of staying in my comfortable corporate role and becoming stagnant from not being challenged year after year.  Go ahead. Call me sick for thinking that way, but I'm keen on my desire to continually grow and learn.
What is it you learned today?  What did you learn yesterday?  What will you set out to learn tomorrow?
As a sales leader, we have a responsibility to grow our intellect to allow ourselves to be in a better position to help others. Something very interesting happens when we are aggressive about learning. Those around us will pick up on that, and they too will become more focused on learning.
Let's not go through life thinking we know it all. Let's go through life thinking about all we don't know.
Speaking of learning, I do hope you take advantage of joining me along with my "co-learning peers" Anthony Iannarino, Jeb Blount, and Mike Weinberg for an amazing one-day event  we call OutBound.
You've probably heard me talking about it the last few months, but I'm going to keep talking about it because you need to be there!
If you're serious about learning, you'll be there.
We have fewer than 75 tickets left and that's it. Space requirements will not allow us to exceed 600.    Check it out and get your ticket! Go ahead and use my personal discount code mark100 to save $100 on the Main Event.   www.OutBoundConference.com.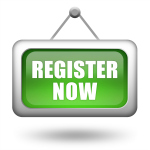 A coach can help you excel in your sales career! Invest in yourself by checking out my coaching program today!
Copyright 2018, Mark Hunter "The Sales Hunter." Sales Motivation Blog. Mark Hunter is the author of High-Profit Prospecting: Powerful Strategies to Find the Best Leads and Drive Breakthrough Sales Results