If you're a leader, you would think people value your opinion and what you say. Challenge is are they only valuing it because of your position or what you sell?
Years ago I was in the consumer packaged goods industry selling to retailers, and the most arrogant competitor I had were the salespeople with P&G. These were the folks who sold Crest, Tide and Pampers, along with a host of other brands I'm sure you are familiar with.
All of the salespeople were incredibly arrogant. They thought they owned the world. Truth be told, they practically did, but they didn't need to go around flaunting it. Nobody liked them one bit, but due to who they were, everyone had to value what they had to say.
I share this because I see too many sales leaders and others running around as arrogant as can be based on what they represent.  Remember a few years back when Microsoft owned the world and many of them acted the same way?
Arrogance begins when you disregard what the other person has to say. When you fail to see value in their opinion, because in your mind you're right and they're wrong.
Let's look at a simple premise: Why would someone value your opinion and what you have to say if you don't value theirs?
Sales leadership will never exist if we fail to listen to those around us. The same goes for any position — fail to listen and you'll soon fail to lead.  If we want to increase our level of leadership, then we need to increase the quality of our listening skills.
Check out this 14-second video where I talk about this:
Each morning I post a new video sharing a key leadership or sales idea. All of them are less than 30 seconds. Look for me every weekday morning on LinkedIn and let me know what you think.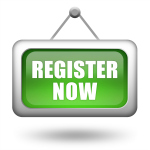 A coach can help you excel in your sales career! Invest in yourself by checking out my coaching program today!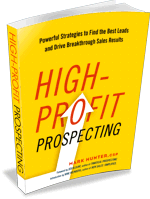 Copyright 2017, Mark Hunter "The Sales Hunter." Sales Motivation Blog. Mark Hunter is the author of High-Profit Prospecting: Powerful Strategies to Find the Best Leads and Drive Breakthrough Sales Results.