Welcome to the Executive Sales Leader Briefing, a new blog series I am doing every Friday.
If you want to receive the Executive Sales Leader Briefing in text form in an email early Friday morning before it is published on the website, go to this page to sign up or complete the below information:
[javascript src="https://wr150.infusionsoft.com/app/form/iframe/5c6d5f82e94a9cb18a44e2950f7dde77″/]
We're in the midst of one of the largest generational shifts ever in the workplace.
Management positions occupied for years by baby boomers are suddenly skipping a generation and becoming occupied by millennials.
The impact of this is huge across all of business and, in particular, the sales industry.
An incredible level of knowledge is simply walking out the door upon retirement, and the millennials are taking over the positions. Yes, they are smart and ambitious, but unfortunately, they lack the knowledge to deal with the uncertainty of issues that arise daily.
In some cases, there is a Generation Y person who does have the day-to-day knowledge, but many times, this simply isn't the case.
With the generational transition underway, I can't emphasize enough the need for everyone in every company to have a mentor/mentee relationship.
It's difficult to teach people day-to-day skills of a business. Thing are simply too varied. The way day-to-day is learned is by doing it via a one-to-one mentor program.
I've watched companies navigate the generational change smoothly and others fall apart. The biggest difference I've found is those having a strong mentor program imbedded into the company's culture are the ones more likely to win.
Copyright 2016, Mark Hunter "The Sales Hunter." Sales Motivation Blog. Mark Hunter is the author of High-Profit Selling: Win the Sale Without Compromising on Price.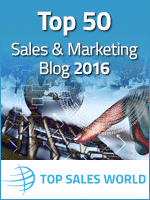 Click on the below book cover for more info on boosting your profits!