Do you have the number of high-quality prospects you need to not just make your annual number, but exceed it?
Before you answer that question, you may need to ask yourself if your prospecting plan is working. Most salespeople would have to answer by saying, "No, I don't have enough leads, and no, my plan is not what it should be."
Here are 7 steps to upgrade your prospecting plan:
1. Divide your prospects by "need" and "type."

The more you can tailor your process to the specific needs of your prospects and "types" (industries, departments, etc.), the more successful you'll be. Example: One type of prospect might be looking to buy based on the need to grow their business, while another might be buying to replace your competitor.
Segmentation is more important than ever and it must start at the prospecting level.
Read more about identifying your ideal prospect.
2. Fine-tune your prospecting calendar.
Develop your schedule to allow you to focus on one specific type of customer or need at a time.
 For example, a salesperson who is actively selling to 4 different industries may focus one week per month on each industry. Doing so allows you to develop a level of comfort and to use information learned from one prospect to help with another in the same industry.
3. Prepare questions.
Develop 10 questions for each type of prospect you might encounter.
It's not what you say that is going to get you a customer, it's what the customer says to you that will get you a customer.   Your prospect can learn all they want from the Internet. That's not your job. Your job is to ask questions to create a dialogue.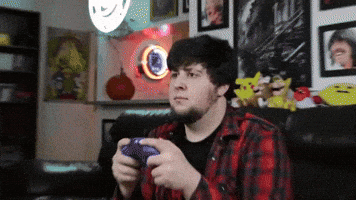 via
GIPHY
4. Set correct expectations.

When prospecting, you're contacting people who aren't expecting you, so make your goal reasonable.  Focus on gaining one piece of information from the prospect and secure a time for a more in-depth discussion.
5. Don't accept "just send me some information."
Your response to that statement must be strong and immediate about how what you want is a conversation to understand their needs.
6. Allocate time for both small and large prospects.
As you develop your pipeline, manage your time to ensure you can spend time on both prospects that might be smaller in size, but you can close quickly, as well as the large opportunities that will take months to close.
Being balanced is essential. The quick close prospects will keep you motivated as you go after the larger, long-term opportunities.
Read more about filling the sales pipeline. 
7. Make prospecting your focus.
If you also manage existing accounts, use the following formula as your guide: A salesperson may have 30 existing accounts of which the top 5 deliver 60%, while the other 25 deliver the remaining 40%. The total amount of time the salesperson should spend on all of the existing accounts is 60%. The remaining 40% is for prospecting.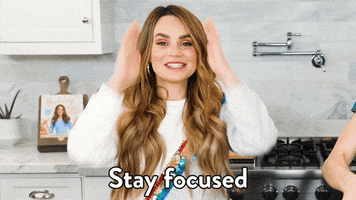 via
Rosanna Pansino
on
GIPHY
I believe that once you make prospecting a priority, you will begin to see great results. Try these seven tips, and watch your annual number change!
If you're looking to really up your game, consider investing in yourself and becoming a member of The Sales Hunter University. You benefit from unlimited access to my Masterclasses, live coaching and open office hours! Plus we've created an exclusive online community you can join. Check it all out here.