The phone call is where the prospecting happens. 
Sure, I love using email. It's a great tool. But you can't rely on email. You must be on the phone making it happen. 
I hear a lot of prospecting myths in my line of work. They drive me crazy! It's time to set the record straight. 
Today's blog is brought to you by my Prospecting Masterclass. This sneak peek focuses on just one section of the course. Want more? Find this fan favorite at The Sales Hunter University here. 
Myth #1: After one phone call (or email), I've decided this isn't going anywhere. 
Remember, unless you're selling pencils, you're not going to close the sale on the first contact. Much of prospecting is rinse and repeat. With each phone call or email exchange, try to gather a little more information. 
Lead the prospect to share their needs, then use those needs to create interest in your next meeting.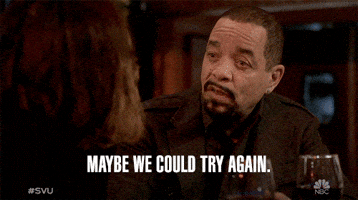 via
Law & Order
on
GIPHY
Myth #2: I'm just interrupting them. 
Don't worry about interrupting them! I get it, they weren't expecting your call.  
Remember, sales is about helping people. And if you know you can create a solution for them, it's your obligation to continue to reach out. 
All you're trying to do is get to the next step.
Myth #3: I need to start the call asking them about their weekend, or how they're doing. 
This is absolutely false and doesn't feel genuine over the phone or over email. 
The prospect knows you don't really care how they're doing, or how their day is going. So save your breath and craft a more engaging introduction to the call.
Try asking them a question, or asking them for their opinion about something instead. 
Myth #4: I have zero expectations going into this call.
Before ever calling, your thoughts can never be, "I don't think this call is going to be successful."
Your attitude going into the call is going to determine the outcome of the call. 
Do your research and prepare a few great questions for the prospect. Feeling more prepared can give you confidence going into any meeting or exchange of messages.
Myth #5: Why call? There's no business there. 
The biggest myth is believing that it's not worth it to make this call because there's no business there. 
When you go into the call with the right attitude, it's amazing how things will happen. Will you hit a home run every time? No, but that's okay. Things do happen when you change your mindset, and don't fall for this myth. 
via
The Weather Channel
on
GIPHY
Myth #6: If all I get on my call is one piece of information, then it's a failure. 
Your first goal is simply to earn the right, the privilege, the honor, and respect to talk with them again. That's it. You just need to be able to talk to them again!
Then, if I can learn one piece of information from them, I can use that in my follow up. 
If all I have are these two things, I consider that call a success. My goal is just to get my prospect to the next step. 
Read more about How to Follow Up with a Prospect.
Myth #7: "Why don't you send me some information," is a call killer. 
Is this a blow-off signal? Yes, of course, you know that. 
How do I respond? Well, it's time to verify. I want to say, "You know, there are a lot of things I could send you. I want to make sure I send you the right information. Let me ask you two quick questions."
Generally, most people will say, "Okay." Now you better have two great questions prepared!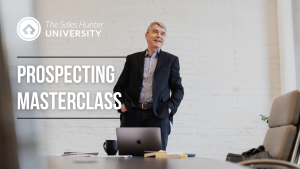 Enroll in the Prospecting Masterclass and receive a wealth of information, strategies and tips to strengthen those sales skills. This course dives into topics such as:
who to prospect

developing message points

your cadence and time management

how to get prospects to respond…and much more. 
Get the full masterclass here.
Want this masterclass, but also interested in other focused courses such as Email Prospecting, Phone Prospecting, and Following Up with Prospects? I suggest looking into Level 3 membership at The Sales Hunter University. All-access members receive all my masterclasses free! Plus each new masterclass I put out each month. 
What's more, I get to know my level 3 members more personally through coaching, and monthly office hours. Do you have big goals for this year? Become a member today.