This is it! The end of another year. How did you do?  More importantly, how does next year look for you?
Success is not what you did yesterday. Success is what you will do today, and with that it's time to start moving forward.  Here's my list of 10 things you need to do now to help increase your level of sales success next year.
1. Make a list of all of the successes you had this past year.
Take your time. Go back through your call records, your calendar, your reports and get it all written down. Having a list will allow you to see how successful you were in areas that go far beyond your final numbers.  This list should include all of the outcomes and benefits you helped your customers achieve, too. Building this list does something wonderful in helping align your thinking about the year to come as being one that will be even more successful.
2. Within your existing accounts, identify all of the senior level people you either have a relationship with or would like to get to know.
These people are ones you need to reach out to right away in January. Your objective is to meet with them and learn about major opportunities they might be working on in the year to come that you can leverage.
3. Make a list of all of your competitor's customers you would like to have as your own.
Many times over the holidays, suppliers slip up and fail to deliver good service, which in turn creates ill will with a customer. This means a competitor's customer might be ripe for your call the first week in January.  Normally they might never take your call, but if they've just had a problem, you could very well be the solution they need.
4. Build a list of all past customers and prospects who you were never able to turn into customers.
This list is one you will want to prospect in January, as they already know you, which means you're already part way along in prospecting them.
5. Contact all of your existing customers with a specific goal to find out their strategic plans for the year ahead.
This goes far beyond the senior level people I said to contact, as you will want to do this with all of your customers regardless of size. The sooner you know their plans for the new year, the better you'll be able to position yourself.
6. It's your job to manage your calendar. Don't let your calendar manage you.
This means blocking time each week to prospect. When you block time to prospect, preferably 90- to 120-minute blocks of time, be sure also to block a 20-minute prep period the day before.  By having a 20-minute prep time preceeding each prospecting block, you'll find yourself better prepared to actively reach out and make calls during your prospecting time.  You can't afford to spend your best prospecting time merely getting ready to prospect and not actually doing it.
7. Organize your time by spending less time with existing customers and more time prospecting.
It's far too easy to allow existing customers to take up too much of our time.  You have to be diligent in yes, giving them the attention they need, but also knowing your time is the most valuable asset you have.  Spending time with existing customers cannot cut into your scheduled prospecting time.
8. Create a list of questions for each type of outcome you provide.
Prospecting is just like sales in that it's not about the statements we make, but instead it's about the questions we ask. Take a few minutes and review all of the outcomes your customers have experienced from working with you.  For each outcome, develop 5 questions you could ask a prospect that would allow them to see the outcome with which you can help them.  The more questions you have, the more confident you'll be in asking questions rather than reverting to bad habits salespeople fall into by doing all the talking.
9. Discipline yourself and focus on what you do and how you spend your time.
The more I work with salespeople, the more I see how the one thing that gets cut short is the discipline and focus in prospecting. Prospecting must be an activity you do without thinking, in the same way you eat, you shower and you sleep.   When it's part of your routine, it's amazing what will happen.
10. Recognize how to fuel your positive mindset and your need for a peer group.
You can have all the tools and sytems you need to prospect, but if your mental outlook isn't good, then nothing is going to happen. I've watched people with zero systems be incredibly successful prospecting because they had a great attitude.  Conversely, I've seen too many fail because of their attitude.
The best process you can have is a peer group or mastermind group of other salespeople who will hold you accountable.  Don't think you don't need one. I'm in a mastermind group and we're so focused we are having a two-hour video meeting on Jan. 1.  Yes, Jan. 1, because we know the importance of getting the year started right.
There you go — 10 things you need to do right now to ensure your sales success next year!
Now, something special. I want you to join me on Friday, January 5, for a very special free video webinar. I will be sharing with you more things you need to be doing NOW.  Hey, it's a perfect way to jump start your year.  Join me Friday, January 5, at  2 PM ET / 11 AM PT.  Here's the link to sign up.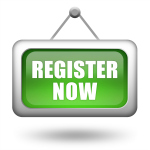 A coach can help you excel in your sales career! Invest in yourself by checking out my coaching program today!
Copyright 2017, Mark Hunter "The Sales Hunter." Sales Motivation Blog. Mark Hunter is the author of High-Profit Prospecting: Powerful Strategies to Find the Best Leads and Drive Breakthrough Sales Res