Are you satisfied with the status quo? Or do you believe you can do more, be better, aim higher?
I believe that with a little self-evaluation, you can draw a lot of valuable conclusions. Successful prospecting demands growth and learning. Undoubtedly, prospecting requires a human touch, it cannot be done by robots. Since emotions are involved, introspection can be incredibly beneficial. 
I've created this checklist of questions I ask myself, and I invite you to as well. Try going through them on a daily basis, and expect big changes in both yourself and in your work.
1. Were you a rain barrel or a rainmaker today?
Did you spend your time just taking care of business that was falling in your lap, or existing business? That's a rain barrel. 
On the other hand, were you actively trying to create incremental opportunities? The status quo is easy, but I think you can be capable of so much more. 
If you simply wait for the rain, you're prone to experience drought. Rainmakers are not subject to the weather, because they make and cultivate their own good fortune. 
Read more about how to be a rainmaker.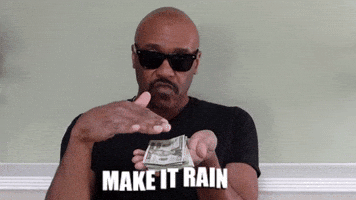 via
Robert E Blackmon
on
GIPHY
2.  What did you learn today?
 What did you learn today about your customers? Or your sales process? What did you learn today that helped you grow? 
Life-long learners make great salespeople.
Want to learn about upping your game on LinkedIn? I have an amazing bonus Masterclass this month with hours of valuable content to make LinkedIn a valuable tool in your prospecting belt. Find out more about content and enrollment here. 
3. How will what you learned today help you tomorrow?
Every day I want to learn something new. What's more, I want to be able to use it tomorrow. That allows me to continue to get better, and that's huge. 
Sales is not a destination, sales is a journey. Prospecting is the same way–we're continuously learning. 
4. What was your biggest success today?
I always want to end the day on a high note.  I want you to end the day in the right frame of mind, because it's going to help you set up for the next day. You can be better tomorrow. 
Because prospecting can be lonely.  And if you celebrate your success, no matter how small it was, it changes your whole mood. 
5. What was the best question you asked today? 
I love going back at the end of each day, remembering the customers I spoke to, and evaluating my best questions from those conversations. It helps me continue to improve the questions I'm asking.

Write it down. Save it for future conversations.
6. What did you learn today that will make you a better salesperson? 
This goes beyond what you learned about your customers. What did you learn regarding your time management? What did you learn about how you organize things? 
Self evaluation is absolutely critical because it's going to help make you a better salesperson, but only if you do something about those weaker areas. 
7. Who did you move closer to a decision, and why do you believe that?
This is powerful because it calls into question what you're doing. Were you just making a bunch of random phone calls or emails, or were you systematically moving prospects through your pipeline?  
And who did you move closer to and why do you believe that? 
8. Who am I speaking with tomorrow? 
What do you expect to learn and accomplish from those conversations? Remember, tomorrow begins today. I always say you never end the day without knowing exactly what you're going to do tomorrow. 
From a prospecting standpoint, I want to lay out my prospecting checklist and my performance checklist. I want to know who I'm going to be talking to tomorrow and what my expected outcomes are. 

9. What percentage of your CFT today has been spent on existing clients versus prospects?
CFT stands for customer face time. This is really powerful, because I see a lot of people struggling to make their quota due to spending all of their CFT on existing customers. In fact, their existing customers aren't big enough, or generating enough new business on a regular basis to help them make their number. 
You're not going to make your number unless you're spending your CFT on prospects. 
10. Did you achieve your daily goals?
What were the daily goals, and did you achieve them? Look back at those goals that we wrote the night before. It's good to remember each one, and evaluate your results. This step is also a good reminder to write down your goals for the next day. 
This checklist is just a sneak peek at some of the content in my new prospecting masterclass out NOW on The Sales Hunter University. "Sales Prospecting: Filling the Pipeline" will go in-depth on the routines, strategies, and steps to filling your pipeline with profitable prospects. Let me help you end the year strong, enroll now. 
In fact, if you enroll now, I'll send you an exclusive invitation to my webinar to share my inside secrets on how I keep a full pipeline on November 4th at 2 PM CDT.
This month also features a BONUS Masterclass for those looking to use LinkedIn to its fullest potential. I've teamed up with experts  Brynne Tillman and Bill McCormick to give you over 4 hours of content!!  Let's be honest, your LinkedIn profile needs a makeover, and you could be using it for so much more! Enroll now.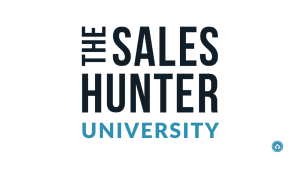 Remember, The Sales Hunter University has more than just amazing Masterclasses. I've created three levels that each offer content tailored for people like you. Plus, if you choose Level 3, you get access to every Masterclass, both past and future. It's an amazing deal. Check it out, here.