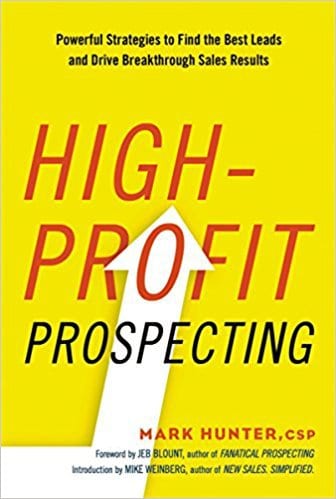 Powerful Strategies to Find the Best Leads and Drive Breakthrough Sales Results
Buyers are evolving, and so should your prospecting. As a salesperson, your pipeline is the key to your success. No matter what changes, that remains the same. Top producers prospect — ALL THE TIME!
"But how?" you ask. "In the age of the Internet, isn't cold-calling dead?"
Now, in his new book, sales expert Mark Hunter shatters costly prospecting myths and eliminates confusion about what works today.
Merging new strategies with proven practices, High-Profit Prospecting will help you:
The Internet won't fill your sales funnel, and you can't rely on the Marketing Department for leads (not if you want to succeed). High-Profit Prospecting puts the power back where it belongs — in your hands! Follow Mark's strategies and start bringing in valuable new business.