What drives your customers to make decisions, and when?
Are they driven by certain things that happen in their calendar? Or  in their industry?
This blog is brought to you by my Phone Prospecting Masterclass, available at The Sales Hunter University. This course breaks down each element of phone prospecting in great detail, and finishes with some useful scripts. Today I'm sharing an exclusive sneak peek of the course with my blog readers, but you can find the full course here. 
Here are my tried and true best times to call a prospect. Not practicing these six tips? I challenge you to try a few this week.
1. Now
The best time to call is right now. Too many salespeople will procrastinate. They put it off, but they're just hurting themselves. 
Don't allow different excuses to come up.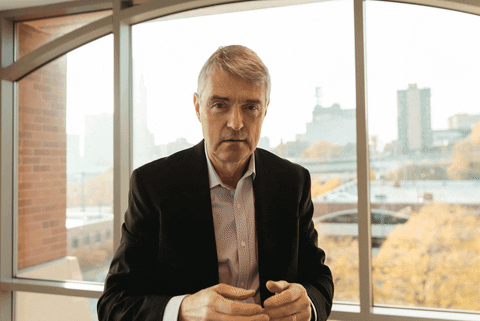 via
The Sales Hunter
on
GIPHY
2. During a dedicated prospecting time
Create a power hour, a calling block, a dedicated time to prospect every day, or at least multiple times a week. The most successful people with phone prospecting are those that have a dedicated time. It's like going to the gym, it has to become a routine. 
You build those phone prospecting muscles through repetition and consistency.
3. Friday afternoons 
Are there certain days of the week that work better for your industry? Don't rely on your own opinions. Base your answer on fact. 
Friday afternoons are one of the best times to prospect. Friday afternoons is when I get more conversations than any other time of the week, because people are more laid back, and more relaxed. Especially Friday afternoons in the summer! What? Yes!!
Read more about Phone Prospecting Shortcuts
4. Monday mornings
Of course, there are some industries in which Monday morning is the best time to call, because buyers are in a panic and they need help–boom, you can call and offer a solution. I can think of other industries this applies to, such as labor or construction in which Monday morning they're already realizing some big needs. 
There are so many other industries that this tip applies to. The only way for you to find out if Monday mornings or Friday afternoons work for your industry is by actually doing it. That doesn't mean making 5-6 calls and drawing a conclusion. You need at least 100-200 calls made over several weeks on a Monday morning or Friday afternoon before you can make a determination. 
via
Leroy Patterson
on
GIPHY
5. Early or late
I can think of many organizations and salespeople who have tremendous success calling after 4:30 or 5:00 p.m., or before 8:00 a.m. If you're dealing with a lot of gatekeepers, early and late can be the best time of the day! 
Look at your historical records–when were the times that you were able to get through? (Of course, not every call you make will be after 4:30 p.m.) Instead, create some challenges for yourself. Twice a week, try five calls after 5:00 p.m. Next try eight calls before 8:00 a.m. 
6. Holidays
What are the best prospecting weeks of the year? Thanksgiving week, and the last two weeks of the year. Why? So many people are on vacation. Normal schedules are disrupted. Meetings that normally happen just don't occur, and people are in a much more laid back mode. Holidays are a great time because gatekeepers are gone. For these same reasons, the same applies in summer, too.
Of course, you're going to find a lot of people are in fact on vacation. So this is the one time frame I don't recommend leaving a voicemail. 
Your selling process is indicative of the service that you will provide for them when they decide to do business with you. Reaching out to them during the last two weeks of the year shows commitment. 
For example, I was running an industrial supply company some years ago. We made it a focus to make prospecting calls the last two weeks of the year, and we picked up a great amount of business because our competitors were closed, and our prospects needed business fast. We were able to help them, and that business stayed with us for the year to come!
Like the sneak peek?
Get my best-selling Masterclass today. 
The phone is still the best prospecting tool. However, certain practices can render it useless. I want to help you make calls that are meaningful, productive, and profitable.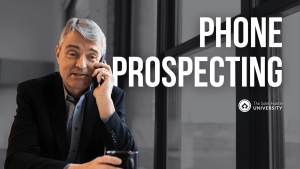 Enroll in my Phone Prospecting masterclass today to find out what I teach about frequency of calls, how to deal with gatekeepers and roadblocks, overcoming objections, voicemail, integrating the phone with email and social media, and much more. Get started now. 
You can get it for just $59! Or, upgrade to being a member of The Sales Hunter University. There are three memberships to choose from, but only Level 3 gives you all-access to all my masterclasses. That means not just Phone Prospecting, but also Email Prospecting, Follow-up, Ideal Customer Profiles, and much more! Become a member today. 
High-Profit Prospecting made it to the Best Sales Lead Generation Books of All Time
I'm happy to announce that my book, High-Profit Prospecting: Powerful Strategies to Find the Best Leads and Drive Breakthrough Sales Results, made it to BookAuthority's Best Sales Lead Generation Books of All Time:
BookAuthority collects and ranks the best books in the world, and it is a great honor to get this kind of recognition. Thank you for all your support!

The book is available for purchase on Amazon.