The phone can and should be an amazing tool for prospecting.
I wouldn't be sharing these tips every week if I didn't feel I could really help you. I've gleaned this, and I've perfected these shortcuts over years and years of working with salespeople, and helping them phone prospect more effectively.
I'm sharing them with you here, and there's a whole lot more in this month's Masterclass, Phone Prospecting: How to Warm Up that Cold Call. I cover everything from best practices, to voicemail, to combining the phone with email and social media. See the whole table of contents here and enroll today!
1. Use a cadence. 
A cadence is the number of times you're going to be reaching out to this person. A cadence focuses on how you're going to do it, when you're going to do it, and how you will combine it with other mediums. In terms of email, or in terms of other messaging techniques via social media– think about: What will the messages be? 
Establish a clearly defined process that you're able to stick to and follow through on.
2. Leverage Fridays. 
Fridays are an absolutely great day. I'm releasing this post in the middle of summer. Let me tell you something, Friday afternoons in the summer are a great time to be prospecting because people are more laid back, definitely a little more relaxed. It's amazing the number of conversations you can have.
Don't think for a moment that Fridays are not a day for you to be prospecting. This is a great shortcut, and it's going to shoot you ahead of your competition, because they're not doing it on Friday. 
"Oh, nobody wants to talk to anybody on Fridays." I think once you try it, you'll find that statement to be untrue. 
3. Follow up fast.
 
Several years ago, the technique would have been that you call, and then maybe a day or two later, you leave an email. Not anymore. Speed sells, and time has shrunk even more. 
When I say follow up fast, I mean, I'm on a call and I'm going to email within a two-hour period. You want to be fast. Why? Because speed sells. And the cadence, what I talked about earlier, is also built upon who you're prospecting, what they're buying, and all the different variables that go into play.
What do I mean by this? There are some industries that you may be following up fast by calling them literally every day. There may be others that you're reaching out to every week. There may still be others every other week. 
You're going to follow up fast based on the industry you're selling to, the type of person you're selling to, and a wide range of other things. 
I've got another masterclass out in my program called ICP, Ideal Customer Profile. That is a great masterclass to help you determine what your frequency should be.

4. Use with email and social media. 

I'm amazed at the number of people that use email and social media, but they fail to use the phone. They're missing out on a powerful tool! 
Put the phone in with email and social media, and it's amazing how much more effective the other two become. This is the cadence that I use, because each of those methods is important.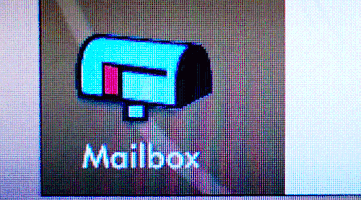 via
GIPHY
5. Focus on your ICP. 
You want to make sure that every call you make is zeroed in on your ideal customers. Don't waste time calling people who aren't your targeted prospects. 
Know the tighter you have your ICP (Ideal Customer Profile), the more effective, more efficient, and the quicker you're going to be in terms of making the phone work for you. 
Read more about what makes a great prospect.


6. Have clear talking points. 
What are your distinct, clear talking points?
I always say I want to have three questions and two statements ready for this ICP. 
That way, when I'm calling people in this ICP, this is the set of information I'm using. I'm clear, I'm articulate, and I can communicate with confidence. It's impressive how much faster I can get into a conversation.
7. Schedule calling blocks. 
If you don't schedule a time to prospect, it's amazing how you just won't prospect. Other things get in the way. 
Because it's not like you wake up in the morning, and say, "Man, I'm great. I want to be prospecting." There are very few people that are wired that way. Instead, ask yourself these questions: 
What are the times of day? 
What are the days of the week? 
What are the periods that I'm going to set aside? 
Be absolutely adamant, and make sure your prospecting happens during that time. Honor your commitment to yourself. 
Learn more about this topic from my previous two blog posts, Phone Prospecting Best Practices and Phone Prospecting Mistakes to Avoid.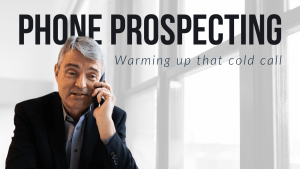 If you're reading from a script during sales calls, you're selling yourself short. My new Masterclass will give you the tools and grow your confidence to get you 'off script'.
Scripts are meant to be guides, a sort of inspiration, and yes I include some for conversations and voicemail in the workbook for this course. 
But I'll also walk you through working with call gatekeepers, overcoming objections, and engaging your customer in the first five seconds of the call. 
You're not a robot, and those calls don't have to feel so cold. Let's warm up that call, and move to conversations between two human beings. For just $59, this course is an amazing deal for everything it can do to impact your sales. 
Enroll now and receive an invitation to my early-bird exclusive webinar on 8/26 just for those who buy this course first. I'll share my personal phone prospecting plan.
Check it out at The Sales Hunter University, and enroll now!