WHO IS MARK HUNTER?
Sales is without a doubt the greatest profession. There is nothing I enjoy more than helping others be successful.   It's why I enjoy delivering a keynote speech as much as coaching the single solo salesperson or helping a company develop a prospecting strategy.
The reason I enjoy sales so much is I never set out to have a career in sales. If it had not been for the Seattle Police Department and their habit of giving me tickets, there is little chance I would have wound up in sales.  Yes, you're eager to know more details, but we'll save that for another day or a keynote speech.
The first 15+ years of my sales career, I was fortunate enough to work for three Fortune 200 companies in both sales leadership and marketing positions. My career was wired for growth, and during those 15 years, I rose through the organizations to command senior positions, leading hundreds of salespeople.
It was the experience of my corporate positions, combined with the shortcomings I saw in salespeople, that led me to become a sales consultant, speaker and coach.  In the nearly 20 years since beginning my consulting business, I've been able to work with thousands of salespeople and sales leaders.
All of this experience – and yes, I am still learning today – has put me in a position to develop a methodology that salespeople and companies around the world use.  The greatest satisfaction I receive is hearing months later from a person with whom I worked who shares that I made a huge positive impact on their selling skills.
After years of working with companies and salespeople through my consulting work, I felt it was time to write my first book, High-Profit Selling: Win the Sale Without Compromising on Price, which released in 2012.   My second book, High-Profit Prospecting, digs even deeper into that vital role that prospecting plays in sales success.  A key piece of both books is my firm commitment to show others that by targeting better prospects, it is possible to close more deals at a higher price.
With two great books and proven sales methodologies, I travel much of the time, typically in excess of 200 days per year, not only in the United States, but globally as well. I'm able to reach many more companies and salespeople through my video streaming programs. A few of the clients I work with include Salesforce, Lenovo, Mattel, Kawasaki and more.
All of this travel and the level of keynote speaking I do has allowed me to share the stage and get to know such greats as Seth Godin, Tony Robbins, Arianna Huffington, Simon Sinek and others. Even bigger is the partnership I have with three others who are seen as fellow sales experts — Jeb Blount, Mike Weinberg and Anthony Iannarino.  I count it a privilege to work with each of these people and share with them strategies that create success.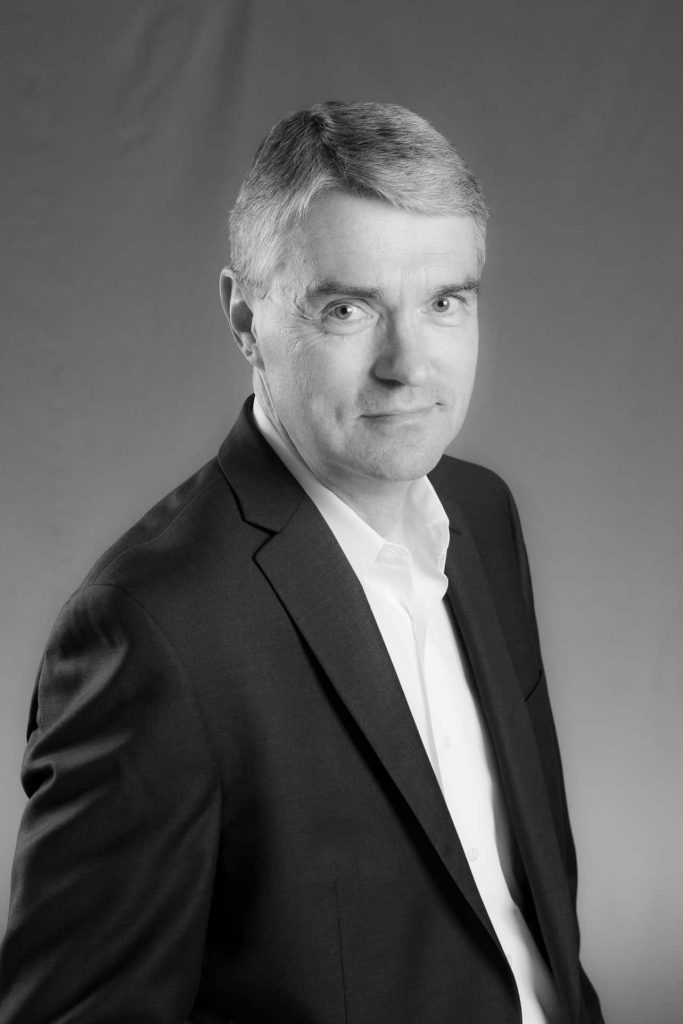 The relationships I have, combined with the experiences of each client, allow me to always have fresh ideas I can share with others via my blog and numerous other media outlets.
Each time I engage with a client, whether it be to do a keynote, deliver a workshop, undertake a consulting project or coach an individual, I see it as my obligation to know the customer's business as well as they do. I appreciate when a salesperson comments that I know a company so well, it's almost as if I am an employee of the company!
People often ask me about the initials behind my name – CSP.  CSP stands for Certified Speaking Professional. The National Speakers Association offers this designation in recognition of achieving the highest earned status in professional speaking. Globally, there are fewer than 800 people who have achieved the CSP designation.
If you want to understand my strategies better, explore my website. But let's do one better. Contact me now via email or phone (402-445-2110) and let's talk about your opportunities. Allow me to help you see and achieve outcomes you didn't think were possible.
In case you're wondering, yes, my last name really is Hunter.  I didn't change it for my job. Let's just say I sure am thankful to my dad for having such a great last name. He must have known I would wind up in sales!
Great Selling!
Mark Hunter, CSP, "The Sales Hunter"