Full disclosure. I did not always like sales. In fact, just saying the word "sales" sounded creepy.
While in one of my first sales jobs, I did not call myself a sales rep. I called myself a "marketing rep." To me, marketing was a good term, but "sales" was everything evil.
A funny thing happened to me in that job. I got fired!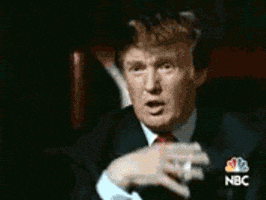 via
GIPHY
Go figure — I guess if I couldn't even say what I did, I didn't stand much of a chance of doing well.
Yes, it's been a journey to become passionate about sales. The reason I say it's a journey is because I want to dispel the myth that some people are "born" salespeople. I don't buy that line at all and I feel I'm proof.
Over the years, I've become incredibly passionate about sales, and despite the number of years I've been doing this, I feel my passion continues to grow.
Let me share with you my 10 reasons I'm passionate about sales. Compare my reasons to yours. Most of all, let's both become more passionate about it!
via
The Office
on
GIPHY
1. Sales is a job where there are no limits to the success one can achieve.
There aren't many professions with this perk. If I desire to reach higher, and I can propell myself forward.
2. Sales is about helping others.
To me it's not about selling a widget; it's about helping others solve problems.
3. Sales is the foundation of business and the economy.
If nobody sells anything, then there is no business. Pretty simple concept.
4. Sales is a challenge, because it's about solving problems others don't think can be solved.
It's about creating outcomes others never see.
5. Sales is a job where there is no end to the amount of learning one does.
It's crazy, but the more I'm in sales, the more I realize what I don't know and what I can learn.
Check out The Sales Hunter University for on-demand sales training on essential sales and prospecting topics.
6. Sales is constantly changing.
The processes we use change due to the speed of life and what is occurring around us, and this keeps things interesting!
7. Sales is not a job; it's a lifestyle.
For me, sales is something I live 24/7. I don't see myself turning it off. It is simply part of my personality and, for that matter, I feel it's become woven into my DNA.
8. Sales trips our emotions.
Sure, other jobs do too, but sales is one of those jobs where at one moment in time you are ecstatic, and at another moment, you can be distraught. For me, that's what I love, because it means no emotion is permanent. Each emotion is merely a moment in time.
9. Sales provides me with the ability to meet far more people than nearly any other type of job.
I admit, I get jazzed by meeting people and hearing their stories. Life is about relationships, and sales has allowed me to create numerous deep relationships.
10. Sales impacts my personality and makes me incredibly optimistic and outgoing, regardless of the situation I'm in.
There's no doubt my years in sales have allowed me to beef up my personality and outlook on life, which in turn enables me to simply get more out of life.
via
Jeremy Speed Schwartz
on
GIPHY

The Sales Hunter University is the place for driven sales professionals seeking personal and professional growth. Is this you? Click here for more information.
Choose from masterclasses a la carte, or get everything with All Access. You get access to each masterclass I put out every month, monthly coaching, and new flash courses + mini masterclasses.
What are your masterclass topics, Mark?
Check out courses such as Email Prospecting, Phone Prospecting, Annual Planning, or Pricing!
Click here to see how you could level up.