In sales motivation, there's no room for whining about life being unfair. You have to find a way to get over it!
The sooner you deal with moving past what you perceive as unfair, the sooner you'll be able to accelerate your sales success.
Check out the video: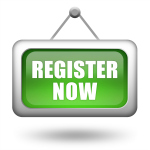 A coach can help you excel in your sales career! Invest in yourself by checking out my coaching program today!
Copyright 2018, Mark Hunter "The Sales Hunter." Sales Motivation Blog. Mark Hunter is the author of High-Profit Prospecting: Powerful Strategies to Find the Best Leads and Drive Breakthrough Sales Results