I woke up this morning and was shocked to find I had the same amount of time today as you. Your competitor woke up today and they too found themselves with the same amount of time as you.
At the end of the day, will I or my competitor have achieved more?  It comes down to one thing — focus.   The easiest way for us to expand our time is by narrowing our focus.
Today has been typical. A list of customer responses I want to work on, customer calls to make, new prospects to engage and 94,253 other things.  My ability to get any or all of them completed comes down to the degree of focus I want to commit to doing what needs to be done.
Ah, the word "focus!" I know what you may be thinking, but let's be patient and focus.
Sales is not about being everywhere all the time. It's about being where you're supposed to be when you need to be there.  This means making choices and using a strong set of filters to keep the distractions out.  I feel one of the biggest challenges salespeople struggle with is how they use their time and their inability to put filters on.
They have a desire to be everything to everybody, so their ability to focus becomes extremely hampered.
Let's get past the issues of struggling with checking social media sites, new sites, etc., throughout the day or the need to look at every email when it comes in.   I would expect you're past that, but if you're not, then don't read anymore and get committed to cutting out wasting time checking profiles and reviewing every email when it comes in.
Those stupid Facebook updates you're commenting on and YouTube videos you're watching aren't making you any money! Correcting those time management behaviors alone will give you at least an extra 90 minutes of time. Add that up for a year and you will easily pick up an extra month!  Are you feeling guilty?  I sure hope you are!
What I really want to talk about with regard to being focused is on how you prepare and deal with customers.
Too many times we bounce from one customer activity to another, never spending enough time to clearly think through what to do with the account to move things forward.  This is where I firmly believe you need to be laser-focused on each account when you're dealing with them.
You can't afford distractions to enter into your thinking.  If you were to focus on a specific customer and their opportunities for another 20 minutes and could do it with a far more focused train of thought, what would the results be?
When I focus deeply on issues, I ask myself much deeper questions that in turn get me thinking even more.   We're not being paid to simply be a customer service agent.  No, we're being paid to solve problems and create solutions that go beyond what others would come up with.  To do this we have to be thinking deeper (much deeper), and we'll only get there by being more focused.
What I'm talking about is one reason I say I don't want a big fat pipeline full of junk.  No, I want a pipeline that has a few solid prospects with whom I can spend more time to help develop even more opportunities.
Bring new insights and you get to succeed. Fail to bring new insights and you'll find yourself looking for a new job.   What are the new insights you brought to your customers last week?  I'll argue the more you focus your thinking, the sooner you'll find yourself delivering real value with insights to your customers.
Ready to learn specific insights on how to get more focused? Of course you are!
Don't miss Virtual Sales Kickoff.  We're expecting 10,000 to join us on Feb. 22 @ 1 PM ET for this FREE one-hour event.  Joining me will be Anthony Iannarino, Jeb Blount and Mike Weinberg.   Our focus this year is productivity, and I'm guaranteeing you will come away with insights to allow you to be more focused and more productive.
Here's the link to register: www.virtualsaleskickoff.com
Special thanks to our sponsors ConnectAndSell and DiscoverOrg for making the event happen!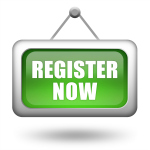 A coach can help you excel in your sales career! Invest in yourself by checking out my coaching program today!
Copyright 2018, Mark Hunter "The Sales Hunter." Sales Motivation Blog. Mark Hunter is the author of High-Profit Prospecting: Powerful Strategies to Find the Best Leads and Drive Breakthrough Sales Results