Every December I get a number of phone calls from salespeople looking for quick advice to help them pull the rabbit from the hat that will allow them to make their number.
Problem is each one of those phone calls is minimally 3 months late.
Where you finish the year is going to be based on what you do over the next 3 weeks in getting your sales pipeline set to deliver the sales you need.
Early in my sales career, I was with a company that had a sales culture of not worrying about the first several weeks of any quarter or the first half of the year. The culture I was being immersed in was one of doing whatever it took to close the deals in weeks 12 and 13 and especially the 4th quarter, and then kick back and celebrate for a month or more.
I know what you're saying: "That's insane." Yes, it was insane, but too many of you fall into that same trap and you don't even realize it.
Your goal the next 3 weeks is to first of all separate out all your leads to allow you to be focusing on what you can close this year. This is not the time to be hunting big elephants you won't bag until well into next year.
You also need to be focusing on existing customers where you feel there is more you can be doing.  In both cases it means it's time for full throttle prospecting! No deviations. No excuses.
The more you prospect now, the more customers you'll be closing next quarter.
Easiest approach to use is simple — just double the amount of time you spend prospecting.  If this means clearing the calendar of other projects, just do it.
Don't kid yourself that it can't be done, because there is stuff you can wipe off your calendar.  It probably starts with simply not spending so much time on email, reading everything you've been copied on that has nothing to do with you.
There's plenty of stuff and it comes down to one simple question: Are you serious about making your number this year?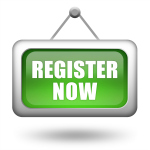 A coach can help you excel in your sales career! Invest in yourself by checking out my coaching program today!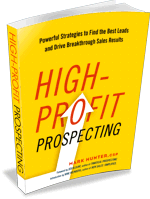 Copyright 2017, Mark Hunter "The Sales Hunter." Sales Motivation Blog. Mark Hunter is the author of High-Profit Prospecting: Powerful Strategies to Find the Best Leads and Drive Breakthrough Sales Results.