Prospecting is not for the lazy or timid. Prospecting is for the smart and bold.
The number one reason why salespeople don't cut it in sales is because they failed to prospect.
I don't want that to be you! I desire great selling for you, and that starts with great prospecting.
Today I bring you #31-40 of our 50 Prospecting Truths. Remember, you can always see Parts One, Two, and Three. Or download the ebook here.
31. Bring new value with each message. 
The days of saying, "Just checking in," or "I wanted to bounce this to the top of your email list," or "Let me send this to you again because you didn't get it," are over. You know what that tells me? You're lazy. 
Every message I deliver has to be new. Because if the person didn't think it was worthy of responding to, why should they respond? So don't send the same thing twice. 
Each message must bring new value. It starts with understanding the outcomes you can create. 
32. Your goal with an online connection is to create an offline conversation
.
Let's say you connect with somebody on LinkedIn, and they're a target customer. Your whole objective is ultimately to get them to an offline conversation.
That's how I bring value to the customer. It isn't just posting a comment or liking a post. Take the conversation to the next level.
33. There's always time to make one more call.
Oftentimes salespeople overthink what they want to say, or what they want to do. Just pick up the phone and make the call. There's always time to make one more phone call. 
I have found some of the best prospecting calls I've had are the ones I make late in the afternoon or late evening. There's no longer a gatekeeper there and they're beginning to chill out. Also, the prospect is impressed because you know what? They're working and they see you're working too. That's why I've always said Friday afternoons are the absolute best time to prospect.
34. Don't hide behind email. 
If I need to follow up with them, don't just think, I'm going to fire them another email! Don't. Pick up the phone. 
Email is one prospecting tool, but it's not your primary prospecting tool.
35. When in doubt, pick up the phone and make the call. 
I had this happen to me yesterday. I was going to make some prospecting calls and I got thinking, Aaah, should I? And just picked up the phone, and made the call. Now they weren't there, so I left a voicemail and then I followed up with an email right after that. But, at least I tried. 
Pick up the phone. You might be amazed at what happens. Don't stop at the Aaah, should I?
36. You'll learn more in one short phone call than you will in five emails.
"I'm only going to connect with them by way of email," is a trap. And even if you do start connecting with them, it's going to take you a string of emails over the course of a week or two to get any information. 
In a two-minute phone call I can exchange far more information. That's powerful.
37. Never allow the need for more research to get in the way of making a call
. 
The number one excuse is, "I didn't have a chance to prospect today because I was still researching the customers I want to call." 
Researching is an excuse for laziness. Research is an excuse for being scared to make the call. Don't you want to grow your business? I'm going to do research, but it's only going to take me 20 or 30 seconds at most, if not 10 seconds, and boom, then I'm going to make the call.
38. Each minute spent on social media has to earn its way.
Ensuring that the time you spend on social media earns its way means not cutting into something else.
I definitely don't want to dedicate any time to social media during my most productive parts of the day. That's my prime time!
You can easily sit there and spend hours and hours on social media. You have to look at your most valuable asset: your time. If you're not protecting your time, you're in trouble. I go on social media and 30 minutes later I'm still wandering through social media. Uh oh.
One technique I use is I might connect three or four minutes before I have a phone call, because then I know I have to get off. It creates a hard stop so I can't dwell on it.
39. You can't take clicks and likes to the bank.
"I'm just going to post so much content that people will beat a path to my door. Look at all the likes. Look at all the clicks–and the shares!"
I don't know where you bank, but I can't drive up to my bank's drive-through window and say, "Hey, I got 500 likes. or I want to deposit 25 shares." 
Social media has to have a strategy. It's got to be targeted.
40. Provide just enough information, but not too much.
Your goal with email is to provide just enough information to interest them but not enough to allow them to make a decision. 
I often see a prospecting email where they literally throw the kitchen sink at you, and you have the ability to literally find out everything you want and know because they've got half a dozen hyperlinks in there, plus a PDF. 
What's the objective of a prospecting email? To gain a conversation, unless you're in a really simple sale, like selling pencils. I want to give you just enough information to create a level of interest to say, "Hey, I need to talk with Mark." 
They may not call you, fine, but you're going to create a level of interest that combines with your other communications. And sometime when I do call, you're actually going to answer the phone.
This week on The Sales Hunter Podcast…

We welcome Andrea Waltz, author of
Go for the No
to teach us about reprogramming our mindset to find value in rejection. 
The possibility of a 'No' doesn't have to hold you back, and can even be a motivator!
Find out how on Thursday morning's episode. 
A career in sales can be incredibly rewarding. The difference is setting mindset and momentum habits. 
Join Mark Hunter, the Sales Hunter for a free webinar on Tuesday, Aug. 9th @ 11 a.m. ET OR Thursday, Aug. 11th @2 p.m. ET and discover why your mind drives your success.
Daily Habits and Practical Strategies Your Team Needs to Succeed…yes please!
Sign up by clicking the link here.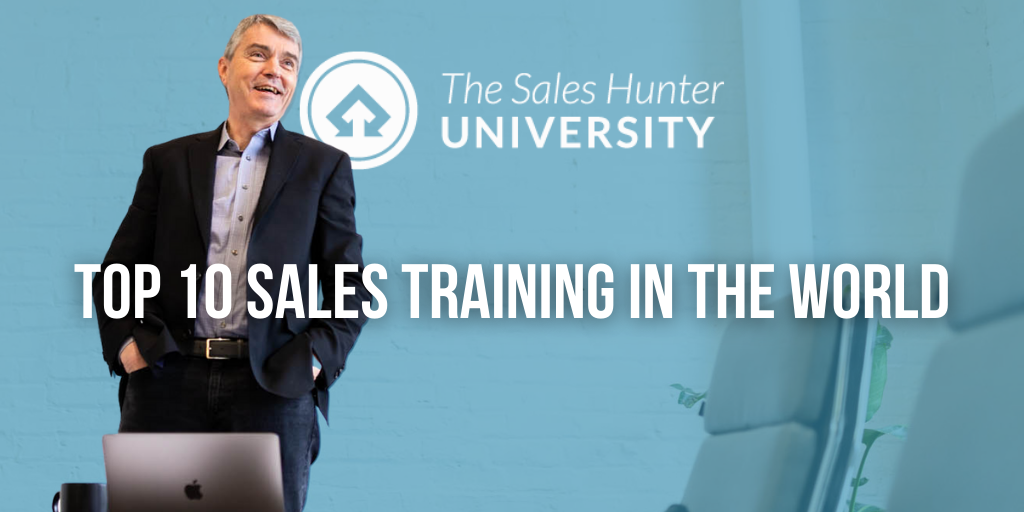 The Sales Hunter University brings award-winning sales training to
your
(home) office.
It's our goal to do one thing, to deliver insights that are going to help you be successful. 
Visit https://www.learn.thesaleshunter.com to choose a Masterclass. Or become a member and get them all.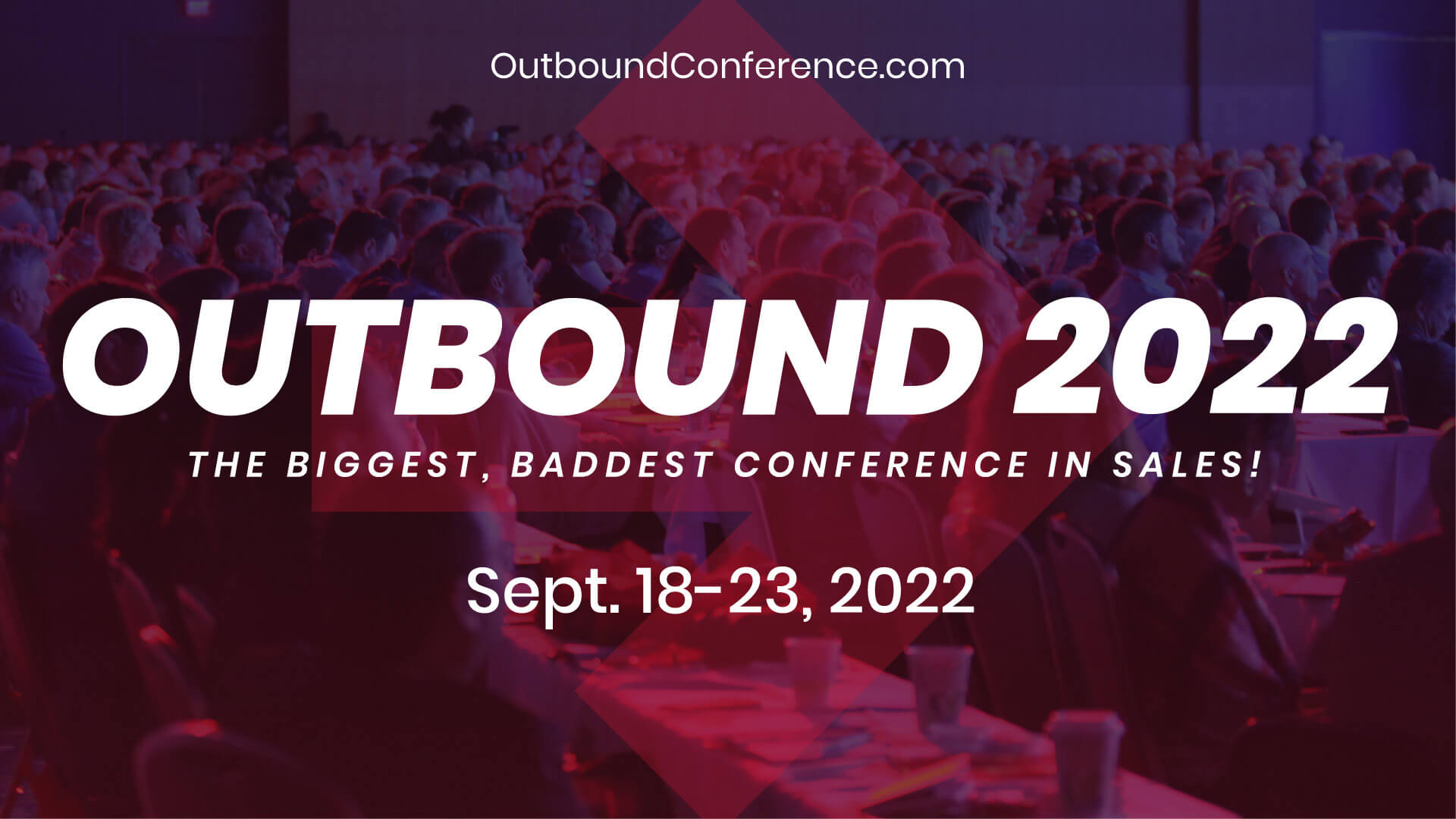 You don't want to miss OutBound Conference this year!
If you've never been before, I invite you to join me at OutBound this September.
There's a reason sales professionals keep coming back. It's the amazing content, it's the energizing atmosphere, it's the networking with bright individuals such as yourself.
Use my code Mark10 for 10% off your ticket.