Prospecting is something you have to master if you want to achieve the big results.
In fact, I contend prospecting is the number one reason there is turnover in sales. Unfortunately, people just don't want to prospect.
Prospecting may not even be your favorite thing…but at least you want to improve! That's why you're reading this blog. 
Last week we saw Guidelines #1-10, get ready for 10 more truths from my e-book. 
11. Divide your prospecting into three parts, top, middle, and bottom
.
You have to know where to place your time and effort. You place more value on the bottom than what you put in at the top. 
This does not mean that you only sit there and work the bottom, because then you'd have nothing going in the funnel. But what it means is that you're going to put more emphasis on people you have in the bottom of your pipeline than at the top. 
It doesn't mean you don't work with the top. You'll actually wind up having to spend more time at the top, but the bottom is where you get focused.
12. Establish an accountability process
I'm referring to a process with your CRM system, your peers, and your team leader. 
The most successful people in anything have a coach. They're held accountable. You should be, too. Your CRM system is designed to keep you in check.  But remember, each CRM system is determined by what you put into it. That means you need to be actively updating your CRM system. 
There are people who you work with–fellow salespeople–challenge them! Support one another. Your peers are some of the best people to help drive you to the next level. 
Who is leading you? Seek out your team leader. You have to make sure that you are engaged with them and they're helping you.
13. Tomorrow begins today
. 
Never end the day without knowing exactly who you'll prospect tomorrow and what your objectives are for the call. If we don't plan for tomorrow, the day will simply get away from you. "Oh, I didn't get a chance to prospect. Well, I'll get to it tomorrow." 
Instead, I want to have laid out in advance who I'm going to be prospecting and what the objective is. I have the exact plan put together the day before so when tomorrow comes, all I have to do is activate it.
Read more about Time Management Strategies for Salespeople.
14. Break your day into five, 90-minute segments. 
"I'll get to it when I get done with everything else." Ever told yourself that before? The problem is you'll never get done with everything else. Alternatively, break your day into five 90-minute segments. Next, dedicate at least one segment to prospecting. 
For new salespeople, you're going to need to spend several segments prospecting. You don't have anything in your pipeline! 
It doesn't matter if you choose 60-minute or 90-minute segments. Break your day up to ensure that you have time allocated for prospecting.
15. Know your overall goal and how you'll measure it.
It's easy to become frustrated by what appears to be a lack of conversations, or a lack of results. When you're looking to fill your pipeline, the measurements you're going to use are the activities, not the results. The results will come when you do the activities. 
You might try goals such as, "I just want to make 25 calls. I want to send out 20 personalized emails." Do that enough and then you'll begin to get things in your pipeline that are very good. 
Instead of 'watch and wait' this is 'work and wait.' The results you get come from the activities you do.
16. Congratulate yourself and evaluate your performance. 
Spend at least five minutes after each prospecting segment to congratulate yourself and evaluate your performance. 
It can be a lonely job to prospect. Instead of being down on yourself, evaluate it–what's working, what's not working. 
But make sure you congratulate yourself that you made it through those activity goals, too. You completed it!
17. Know what your cadence is for following up, process, etc.
Too many salespeople just throw some mud against the wall. "Well, no, that didn't stick." Then the next week, "Oh, I better come back and call those people again…Ah, that didn't work. Maybe I'll come back." 
No, build your cadence out. I've got courses in the Sales Hunter University that help you do just that. (Find courses on Email Prospecting, Phone Prospecting, or Follow-up here.)
What's the best course of action via email, phone, social media, direct mail? Identify the right cadence you should be using, and execute it.
Sharpen your prospecting skills and create a healthy pipeline with Mark's Sales Pipeline Masterclass. 
18. Leverage your systems.
It comes down to knowing where you're going to keep your scripts, knowing the questions you're going to ask. Be organized. 
This is why I like a CRM system. Now, the CRM system that you're using may not capture everything, such as the questions and so forth. 
For that reason, I want to have a place that I'm keeping my notes. And not only notes for that prospect, but notes for that industry, too. 
19. Prospect by industry or segment type. 
I want to learn as much as I can about this industry because it's going to make me more knowledgeable. The more knowledgeable I am, the more confident and competent I am to the other person. 
If you're prospecting in an industry that you don't have any clue about, then you don't know what questions to ask. Conversely, prospecting in an industry you know means you sound much more brilliant and you're able to convert leads faster.
20. Focus and discipline are key.
If I say I'm going to do it, I will, and I'm focused on doing it. Too many people build a prospecting plan, but they never have an ability to execute it. I have seen this time and time again. In fact, I'm working right now with some salespeople and they're building out this unbelievable prospecting plan and there's no way they're ever going to be able to execute it. Zero chance! 
I'd rather have a very small prospecting plan which I'm able to be focused and disciplined toward. That's how you're going to achieve results.
Be sure to check out Prospecting Truths #1-10 and tune in next week for #21-29!
Wait, Mark, give it to me short and sweet. I want it all. Ok then, download the ebook here. 
This week on The Sales Hunter Podcast…

Is it truly possible to sell with integrity, live trust and still make your quarterly number?
This Thursday's episode invites Larry Levine back to the podcast, as he and Mark discuss the non-negotiables of great salespeople.
They'll share key ways that building trust and closing deals can be accomplished together. Do you believe that? Listen in wherever your stream your podcasts.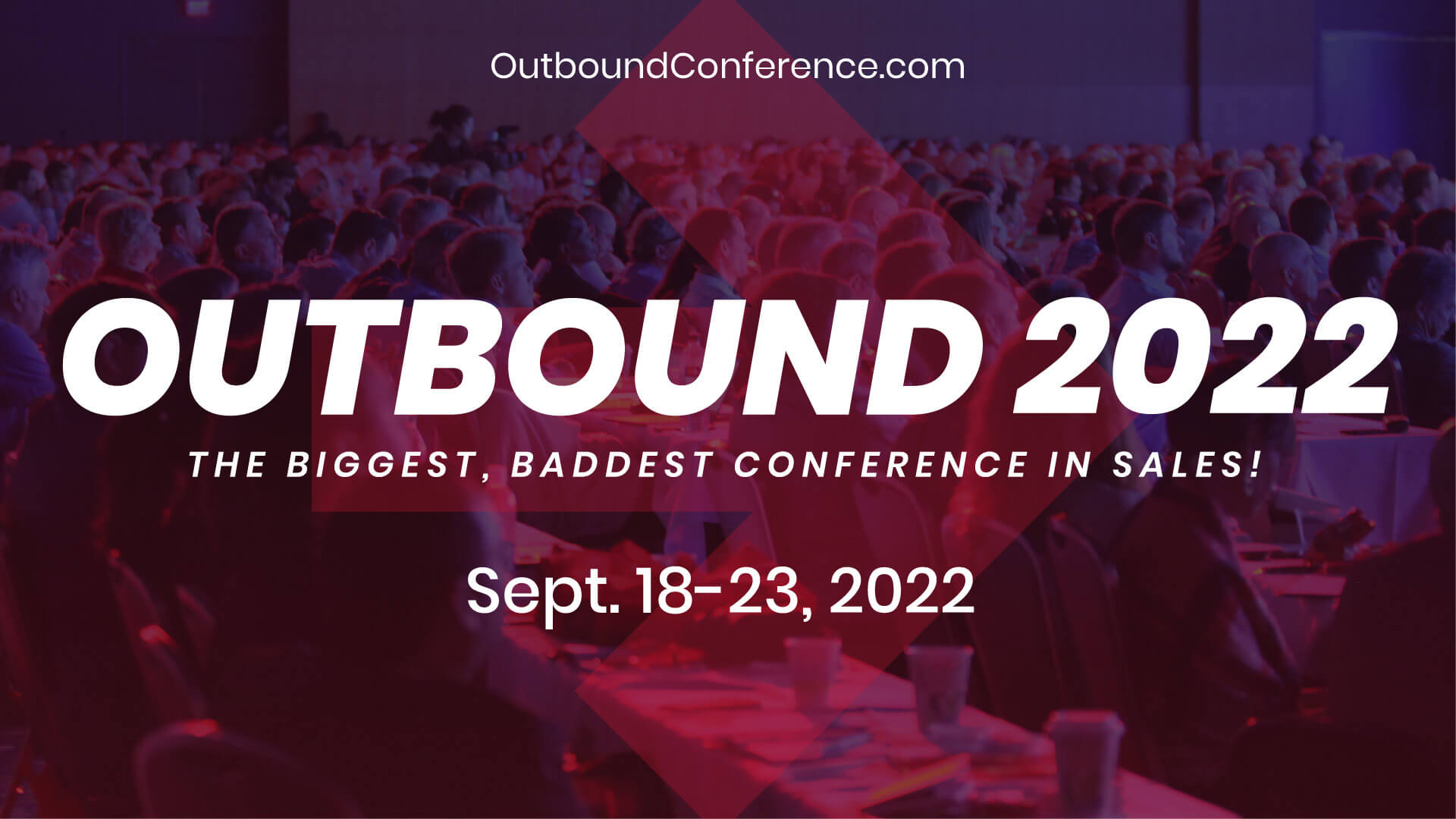 Join me at OutBound Conference this year for excellent speakers, incredible networking, and sales education from the experts. (see a list of speakers here)
The Main Stage event starts on Wednesday, September 21st and ends on Thursday, September 22nd. Those two days will change your life and your results.
Use discount code Mark10 to get 10% off your ticket price! Get your ticket here now!
Virtual tickets are available!