This was another "traveling apocalypse" week. To make matters worse, this was the third one I've had already in 2018.
What began as a well planned week covering engagements in 3 cities — Baltimore, Dallas and Los Angeles — turned into anything but that. I encountered hail, lightening, rain, snow, mechanical problems, computer glitches, lost reservations, failing internet, and the list goes.
I'm sure you've had at one time or another an equally bad week of travel or something else and can relate to the hassle it creates.
Through the entire ordeal that never seemed to end, I kept reminding myself of the need to remain optimistic, knowing things would work out. The issues were far beyond my control and even beyond the control of everyone else I enlisted for help throughout the week.
What I found amazing and, of course, it should not surprise anyone is how each person's attitude was the difference between success and failure. Whether it be the hours I spent on the phone with agents or talking face to face with them, I came away once again realizing how one person's attitude quickly becomes the other person's attitude.
Thanks to the amount of traveling I do, I've been able to "earn" high level status, which provides me with personal agents I can speak to when dealing with an issue. Challenge, of course, is I'm not the only one. There are thousands of others with the same status as I have, which means collectively we can quickly stress even the best of systems.
During each of my conversations (in-person or on the phone), I was amazed at how my optimistic approach of "we'll find a solution" helped the agent feel comfortable and calm in finding me options.
At one point in trying to get to Los Angeles, the agent I was speaking to was looking at San Diego, Palm Springs and even Phoenix as a way to find a solution. The creativity was beyond normal, but this agent and the others I spoke to were quickly overcome with my attitude toward them. They embraced it and wanted to find a viable solution, which they were able to do each step along the way.
The take away from the week was how the attitude I had toward the agents and the challenge at hand quickly became their attitude and collectively it upped the game in finding solutions.
As a sales leader, we have to be cognizant of our attitude and our actions, as they impact significantly the results we get from others.
Next time challenges confront you, before jumping forward, take a moment to ensure your attitude is dialed in correctly to allow you to face it optimistically, especially as you enlist the assistance of others.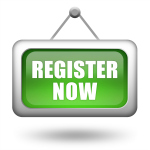 A coach can help you excel in your sales career! Invest in yourself by checking out my coaching program today!
Copyright 2018, Mark Hunter "The Sales Hunter." Sales Motivation Blog. Mark Hunter is the author of High-Profit Prospecting: Powerful Strategies to Find the Best Leads and Drive Breakthrough Sales Results