As salespeople, we have this tendency to talk sometimes when we shouldn't.
One of those times you need to practice the art of silence is after you give your price.  The more disciplined you become in this, the greater your sales motivation and the less tendency you will have to discount your price.
Check out the video: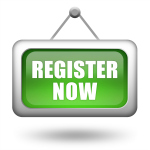 A coach can help you excel in your sales career! Invest in yourself by checking out my coaching program today!
Copyright 2017, Mark Hunter "The Sales Hunter." Sales Motivation Blog. Mark Hunter is the author of High-Profit Prospecting: Powerful Strategies to Find the Best Leads and Drive Breakthrough Sales Results.