Who isn't looking for more sales in less time? Hmm, with it being the 4th quarter, it puts even more pressure to deliver more as the clock clicks down fast.
I'm no different than any of you. It's easy to become distracted, and as a result, it's easy to suddenly find myself far behind in what I need to be getting done. If we had all the time in the world, then it wouldn't be a problem, but with quotas to be achieved and customers looking to be served, time is precious.
One of the best resources I've found to help uncover more time is a book written by my good friend, Jill Konrath. Her book More Sales / Less Time is her 4th book and each one is a must read in my mind. I've never read one of her books and not received immense value from it.
Jill's book More Sales / Less Time is full of strategies to help you do just that. The first time I read the book, I felt she was talking specifically to me with her ideas.  I felt so strongly about the book that I just did a YouTube video with Jill to discuss the book. You can check out the 15 minute interview at this link: https://youtu.be/Zo4Jvueas98
Do yourself a favor and don't just buy the book, but buy it and read it quickly. The ideas you pick up will help you immediately in creating more time you can use to sell more.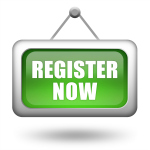 A coach can help you excel in your sales career! Invest in yourself by checking out my coaching program today!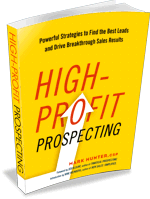 Copyright 2017, Mark Hunter "The Sales Hunter." Sales Motivation Blog. Mark Hunter is the author of High-Profit Prospecting: Powerful Strategies to Find the Best Leads and Drive Breakthrough Sales Results.