The clock is ticking. We're already halfway through the first week of the 4th quarter. For too many salespeople, this is the quarter that will make or break their year. If you're in this camp, keep reading for what you need to be doing.
Unfortunately, I'm sharing this from first-hand experience, having spent too many years part of sales teams that didn't start thinking about making the annual number until the 4th quarter.
One of my account managers referred to the 4th quarter as the only one that counted. In his mind, as long as you hustled during the 4th quarter, management would see you as a team player. Needless to say, his level of hustle must not have been enough one year, because it was his last, as he was let go.
What You Need to be Doing
Your 4th quarter blitz needs to consist of the following:
Weeks 1 – 3:   Heavy prospecting. Your sole goal is to get as many doors open as possible that you believe will result in sales in the 4th quarter.
Weeks 2 – 5: Focusing on the larger deals that will take multiple meetings to close, but still have a high probability of closing in the 4th quarter.
Weeks 5 – 8: Focusing on getting as many deals as possible to the point where they are ready to close.
Weeks 6 – 10: Focusing 100% on closing deals.
Weeks 8 – 11: Finalizing anything outstanding that may prevent a deal from being fully realized this quarter.
Weeks 11 – 13: Prospecting to secure appointments for the first two weeks in January and being ready to capture any remaining sales.
What You Need to STOP Doing
You definitely want to avoid doing the following:
Focusing on large deals that have little chance of closing in the 4th quarter (unless you already have your number made).
Slowing up on prospecting, thinking you'll go full speed prospecting come January.
Allowing things to slide into December when it increasingly becomes harder close.
Giving up on the year before the year is over by sand bagging your efforts.
There it is. Your list of what you need to be focusing on and what you need to NOT be focusing on. Your job is the same as what I'm doing — going full-speed to make the 4th quarter the best it can be.   Finishing strong is the best way to take your momentum into the New Year and get it off to a fast start.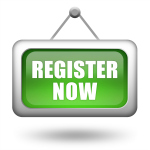 A coach can help you excel in your sales career! Invest in yourself by checking out my coaching program today!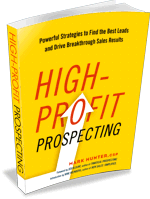 Copyright 2017, Mark Hunter "The Sales Hunter." Sales Motivation Blog. Mark Hunter is the author of High-Profit Prospecting: Powerful Strategies to Find the Best Leads and Drive Breakthrough Sales Results.