Every time I hear one of the below excuses, I cringe. It's a shame, because there's no reason at to feel so negative toward prospecting.
The leads we get are not worth anything!
Nobody wants to be bugged, so there's no reason to prospect. I'll wait for them to call me.
I can't believe they expect me to sell this!
All I do is go through the motions, because nothing happens anyway.
Nobody could achieve the goals my manager sets for me.
If only Marketing did their job correctly, then I could sell.
Customers don't want to talk to salespeople anyway.
Nobody responds to my phone calls or my emails.
Nothing works!
There's no way I can prospect with everything else I have to do.
Every one of these reasons is simply an excuse to try to justify in your mind why prospecting sucks and you shouldn't have to do it.  I've listed only a few of the excuses I've heard over the years and each one drives me nuts.
I admit prospecting is not something too many people like to do, but that's why it's so important. We have to look past prospecting to see why it's important.  Early on in my sales career, I too dreaded having to prospect. I'd do anything asked of me as long as it didn't include having to prospect.  It took a few years for me to realize why prospecting is important and how to get to the point where you enjoy it.
It comes down to not seeing what you're doing as having to bug people who don't want to be bugged.
If that's what you believe, then barring the inability to put food on your table, there's little chance you will ever feel good about doing it.   What is just described is how I felt and it's the reason why I came close to giving up having a career in sales on several occasions.
When I realized what I was doing was helping people, my view towards prospecting began to change.  My view changed completely when I realized it wasn't so much about what I sold as it was about the help I could provide customers.  With 100% of my focus on helping customers achieve an outcome they may not have even thought was possible, I was able to shift my thinking 180 degrees.
This is the reason why if we don't realize the benefits or outcomes we provide our customers, there is zero chance we'll have long-term success prospecting.   Do you keep a list you're continually updating that lists all of the ways you help your customers?  Don't just record what you think the benefits are.  Ask your customers! You'll be amazed at what you hear.  Too many salespeople get hung up on the product or service they sell and think that's the reason they're struggling.
Prospecting is where it begins. Unless we have prospects, there's little chance we'll have customers we can sell to.  It's no different than thinking you can drive from point "A" to point "B" without first getting into a car.  The car takes you to where you want to go the same way prospecting helps take the person to whom you're reaching out where they want to go.
I get jazzed about prospecting and I want you to be jazzed too, and you will be when you focus on how you help others.
Sales is not about selling something people don't want.  Sales is about helping others achieve an outcome. The amazing thing is sometimes they know what the outcome is and sometimes you'll help them see it.  The ability to help them see what they didn't think was possible is the ultimate prize from prospecting.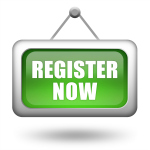 A coach can help you excel in your sales career! Invest in yourself by checking out my coaching program today!
Copyright 2017, Mark Hunter "The Sales Hunter." Sales Motivation Blog. Mark Hunter is the author of High-Profit Prospecting: Powerful Strategies to Find the Best Leads and Drive Breakthrough Sales Results.