What does connecting with prospects look like for you? 
You've identified who to prospect and you've made contact. Now it's time to Connect. Are you losing prospects during this phase?
This is part II of our 3-step process of how to simplify selling. Contact, Connect, Close. 
Check out last week's blog on Contact.
What's the plan?
If I'm focused in, and I've done my Contact right, I'm zeroed in on a very distinct group of people which allows me to strategize each call. I know exactly what my plan is. I know my call to action, what information I want to confirm, and what new information I want to learn. 
A good call is composed of those elements. I'm always confirming something they shared with me on a previous call or that I know about their industry. I'm learning something new, and I'm creating a call to action—what's the next step?
Reading the prospect
I have to read the prospect to understand if what we're talking about is urgent to them. A lot of customers we talk to have important needs, but if it's not urgent to solve it, they won't. 
I was just talking to a person recently and the conversation centered around the need they have. On the surface, it seemed like I could help them, but it wasn't urgent for them. I've got to be able to listen to learn those things, and know which questions to ask.  
Once I do, I can match the right problem to the right solution. 
Yesterday, on a call with a salesperson, they started throwing out features that were counter to what I was looking for. It took them off the table. If they hadn't talked about those features, I would have been very interested. But the salesperson was so obsessed with those features! It turned me off the product, and they lost the sale.
Listen first, sell second. 
Listening to Connect allows us to have the right solution. It also allows me to understand the risk and the value, because now I understand how important this is to the customer. All along the way, I'm creating trust and integrity. What does that do? It takes price off the table. 
Join us at Sales Logic LIVE.
I want you to join Meridith Elliott Powell and myself on May 24th as we roll out the entire Sales Logic System for you. It's imperative that you join us, because we're putting the human element back into sales—especially with AI coming at us like a tsunami. 
This is more important than ever! Don't miss this one-day event…Sales Logic LIVE in-person in Dallas, TX or virtually! Reserve your spot now.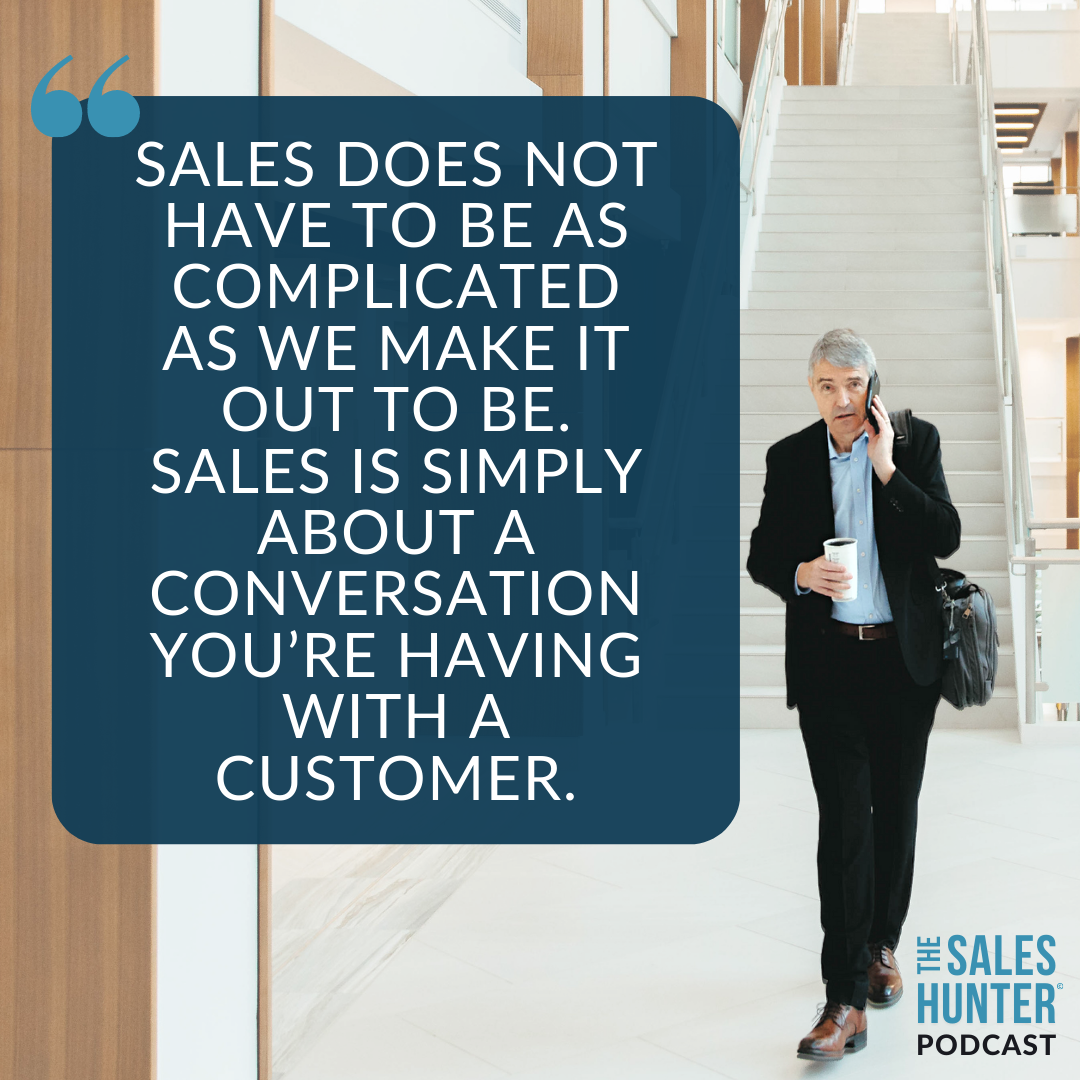 Ep. 95 Available NOW!
Sales Is Simply About a Conversation
Only a human can truly uncover insights and needs through a conversation!
Ep. 96 Available Thurs. May 4th!
How to Humanize the Sales Process
w/ David Newman
Author of Do It! Marketing, Do It! Speaking,  & Do It! Selling