Are you in charge of your sales process, or is your process in charge of you?
This is a big issue, and becoming a bigger issue with the advent of AI. 
I'm finding more and more companies are overcomplicating their sales process. As the economy weakens, they think they need more leads. I'm going to challenge you on that. 
Close with Confidence
What you close has a direct relationship to what you open with—your prospecting phase. Or what we call in the Sales Logic System, the Contact phase. 
Having 10,000 leads isn't going to do you any good unless you're selling toothpaste or toilet paper. Your objective is to have highly qualified leads that you can then Connect with, which allows you to craft the right solution—and ultimately close. 
Of course, we don't close on our time frame or on our schedule. That never happens. The customer always throws a curveball. This is why the Close process has to have a very succinct follow-up process. 
I'm in the midst of some pretty significant deals right now myself, and it's all about follow-up, follow-up, follow-up to get the deal across the finish line. 
Land and Expand
When I do Connect right, then when I close the sale I'm actually opening the door to the next one. In fact, I hate the word close. I want to open a relationship. I want to land and expand, and now I'm able to use information I learned in the Connect phase and bring it right through to the next sale. 
How many deals have you closed in the last  year that have resulted in additional business? 
That's a metric worth measuring. 
When we're Contacting, Connecting, and Closing properly, we  have far more repeat and referral business.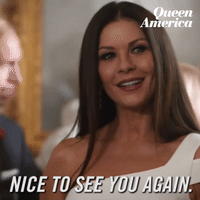 We can't just close a sale and hand it off to Onboarding, Fulfillment, or Customer Success. If you do that, you are forgoing major additional sales. 
Rather, if you do these three steps of the Sales Logic System correctly, the customer will want to buy from you!
Become Someone Your Customers Want to Engage With
I want you to join Meridith Elliott Powell and myself on May 24th for Sales Logic LIVE. 
The Sales Logic System we'll teach you will change how you sell. It puts the human element back into selling and simplifies things immensely. It puts trust and integrity up at the top, which allows the customer to say, "I want to be engaged with this person!"
We also want to teach you how to: 
Speed the process

Close more deals at a higher price

Create a downstream of referrals and repeat business. 
Click here to reserve your spot!

Available now!
Leads Are NOT Prospects
The quality of your prospects matters more than ever.
Ep. 98 available Thurs. 5/11!
How to Build Professional Credibility on LinkedIn
w/ Daniel Disney
"The biggest mistake people make is people treating their profile like a CV."