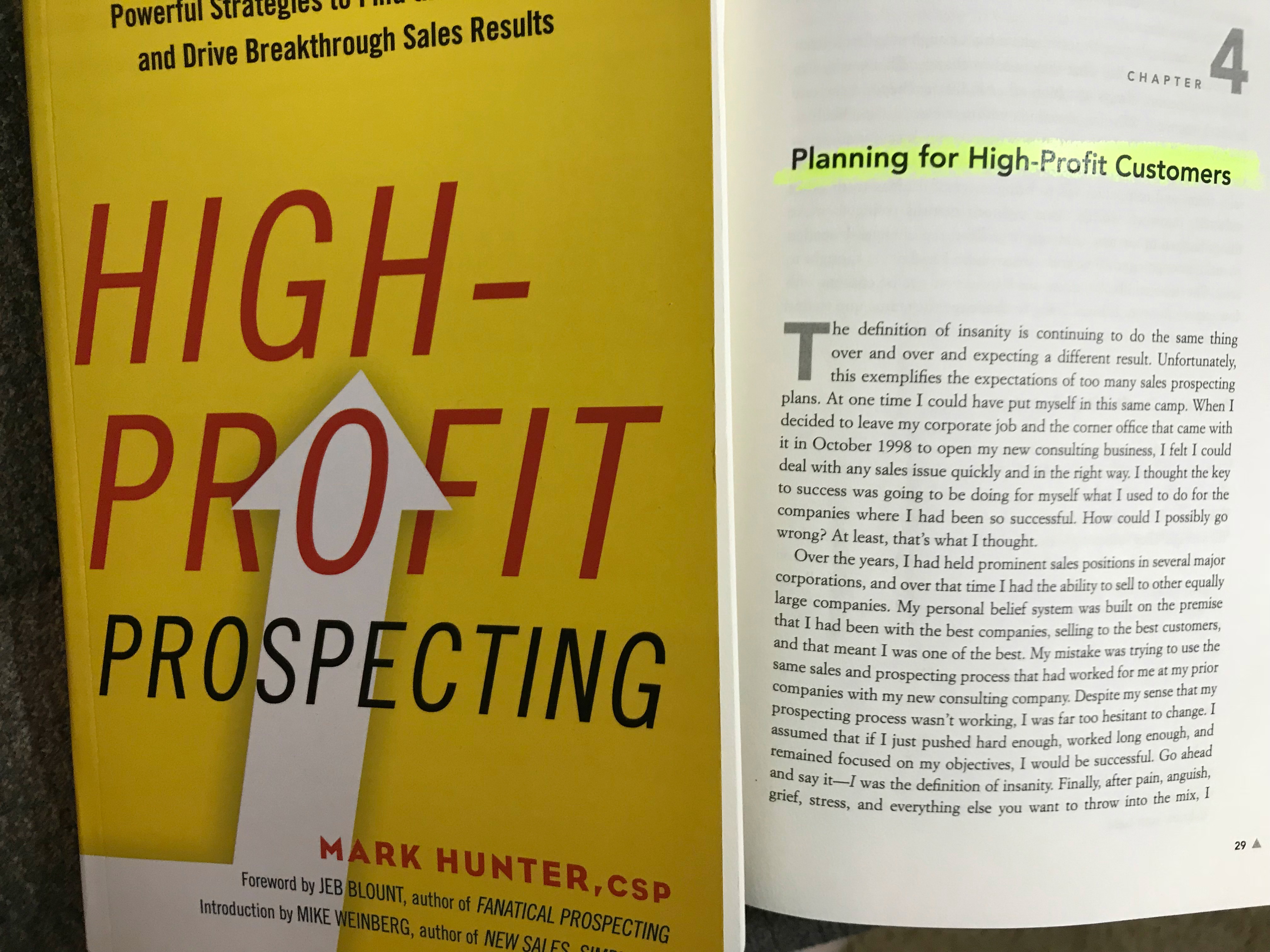 I often meet salespeople who say they want the most profitable customers possible. But they don't prospect for that type of customer.
Want to plan for high-profit customers? I suggest you dig deep into the specific tips I cover in my book High-Profit Prospecting.
The truth is that we won't have the most profitable customers until we become effective and efficient at finding those customers.
A coach can help you excel in your sales career! Invest in yourself by checking out my coaching program today!
Copyright 2018, Mark Hunter "The Sales Hunter." Sales Motivation Blog. Mark Hunter is the author of High-Profit Prospecting: Powerful Strategies to Find the Best Leads and Drive Breakthrough Sales Results