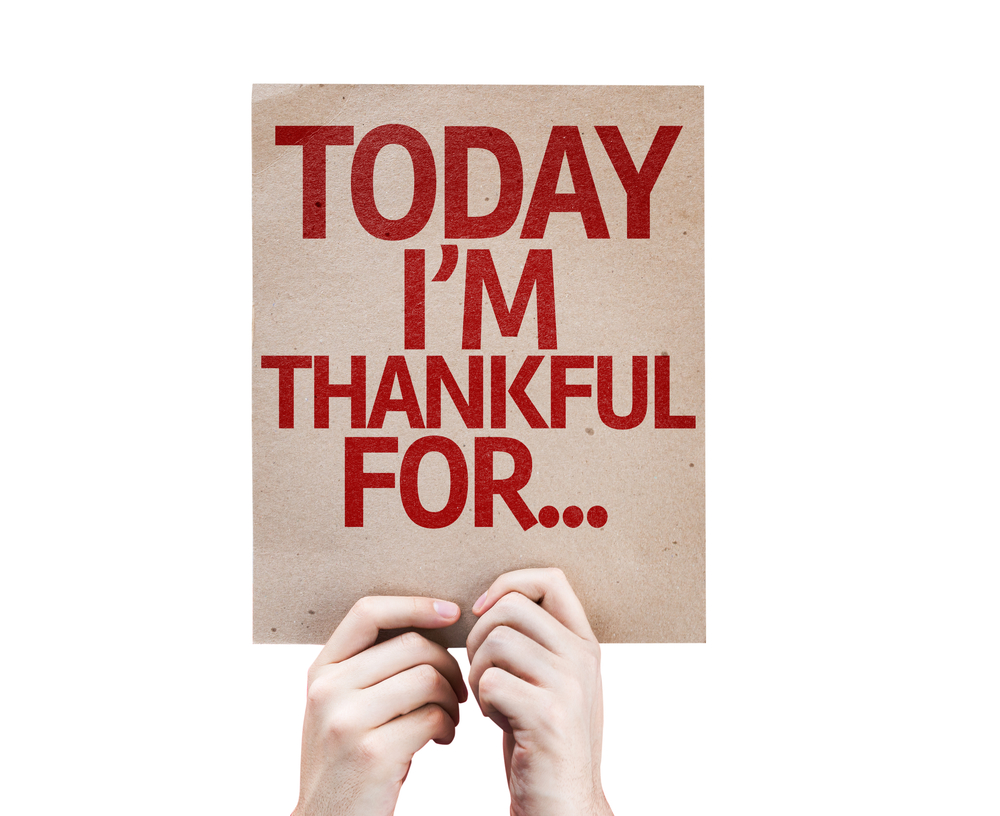 It's a time for reflection as we here in the United States celebrate Thanksgiving on Thursday.
I  do hope you will have the opportunity to spend the holiday with family and friends and take a few minutes to reflect on all you have despite whatever challenges you might be facing.
Let me share with you why I'm thankful for my career in sales and what most of you probably don't know — Sales was not a profession I wanted to go into.  I wanted to be in marketing, and the only reason I wound up in sales is I needed a job that supplied me with a car.
For the first several years I was in sales, I hated it. I only stuck it out because I had a free car.  Yes, a pretty lame reason, but when you're 22 and can't afford car insurance, you do what you have to do.
Over the years I've come to love sales. In fact my love of sales grows each year. People say sales is tough and it's getting tougher. I say "no," it's getting easier, because I love it more than ever.
Why do I love sales?
I can boil it down to a few words. I get to help people. That's what sales is all about. It's about helping others solve a problem or maximize an opportunity.  My hope is you see sales as being the same thing.   Sure, it's challenging.  I've had my share of disappointments. In fact, I've had more dissppointments than I have had successes, but that doesn't faze me.
Ask a Major League baseball player how many times they fail to get on base.  Ask a golfer how many times they miss a putt.  Failure is part of life and that jazzes me even more.
If I were not in sales, I wouldn't be doing what I'm doing right now — having the privilege to write this letter to you.  In fact, I consider each blog post I write to be a sales call, because I'm influencing and impacting you.
My hope is I'm just doing it in a positive manner.
As I look at the salespeople I've had the privilege to help this past year, I can't help but feel a sense of gratitude. Please don't think it's pride or arrogance. I hope you see it as a sense of humility.  Sales does that to people. It makes us humble, and I think when we're humble we listen better.
You might be wondering why we aren't talking about the financial rewards of sales.  Yes, that's a key part and yes, it's wonderful, but let's not forget that money pales quickly if the way you're earning it does not bring you satisfaction.
Yes, I'm thankful for my career in sales, even with the crazy ups and downs. I hope you share the same feeling.  Let's view our sales careers not as a destination, but a journey to continue to grow both personally and professionally.
Thank you for allowing me to go on this sales journey with you. Whether you've been following me for a month or 10 years, I hope I've lived up to my end of the bargain and delivered you insights you can use.   I'm looking forward to continuing to have many discussions with you in the months and years to come.
May you and your family have a wonderful Thanksgiving.  I'll be spending it with family, and along with way too much food, we'll spend time being thankful for one another.  Let me leave you with one final idea. Let's not call this Thanksgiving. Let's call it "Thanksliving" and be thankful each day.
A coach can help you excel in your sales career! Invest in yourself by checking out my coaching program today!
Copyright 2017, Mark Hunter "The Sales Hunter." Sales Motivation Blog. Mark Hunter is the author of High-Profit Prospecting: Powerful Strategies to Find the Best Leads and Drive Breakthrough Sales Results.