People ask me how I put up with traveling so much. (I recently went over the 3 million mile mark, and even during a slow year I will still log 100,000 actual air miles.)
My response is travel has never been easier, despite all of the hassles of full planes, security lines, bad weather and everything else.
Here's my list of tips to help make travel easier:
1. Relax! Don't stress over what you can't control.
I've been on more than my share of delayed flights, have had plenty of missed connections, and have spent more than a few nights sleeping in airport terminals around the world. Through it all, I've learned one thing — freaking out and worrying about the issue will only cloud your ability to make smart decisions.
2. Sign up for TSA Pre-Check, Global Entry and, if you travel between the United States and Canada frequently, get NEXUS.
There is no sense in waiting in lines when you don't have to. If you travel more than 3 times per year, there is zero reason why you shouldn't apply for it.  (CLEAR is an outstanding service too, but it isn't available in my home airport, so I have not found the need to apply for it.)
3. Focus your travel on one airline. Your goal is to create status with one airline.
My preference is American Airlines. I always make sure I earn their top-tier status each year (Executive Platinum) and then I work to earn as high of status as possible on other airlines.
The reason your status is so important is the airlines have come to realize they need to take care of their best passengers. First, I receive text messages if I'm going to miss a connection, and with my new booking information, I don't need to do anything.
Second, I get much better seats regardless of how late in the process I book my flight.
Third, I get on to flights other passengers can't, simply because they know to take care of the 2% of the fliers providing them with the most revenue.
4. Join an airline club.
Quit saying you can't afford it. There are so many ways to do it. You can use airline miles, apply for the right credit card or simply pay the annual price. The peace and quiet is well worth it.
What I appreciate most is the ability to be working on my computer and be able to get up use the restroom or get something to eat and not have to worry about carrying everything with me.  The club also makes any ground time pass much easier. I find I can get an incredible amount of work done in a club, making a 2-, 3-, or even 4-hour wait between flights not an issue at all.
5. Use www.SeatGuru.com to see seating configurations on a plane and to help you select the right seat.
I find this extremely helpful when flying different carriers or on long international flights where having the right seat can make a major difference.  I've found the site to be 95% accurate. There have been times when due to equipment changes or new interiors on a plane that the website is still showing old information.
6. Use www.FlightTracker.com as a way to help you verify if the airline flight information is correct.
This site is awesome, as it shows in real time the exact position of a plane. Airlines are notorious for not showing a flight will be delayed, because they want to turn the flight quickly when it comes in. By using this site, you'll know the exact situation.
However, do be careful using this site. If you're in a hub airport, airlines can quickly change equipment, and the aircraft you think you're flying out on is no longer the one.
7. Don't check luggage. BUT, if you can't carry it, definitely check it!
Having just carry on allows you to switch flights much easier and, of course, saves time on the other end of a flight. We won't even go into the hassle should the luggage get misrouted.
In the same regard, though, you do need to be wise about what you can actually carry on. Sometimes it is worth it to check something rather than hassle with it on the plane.
8. When booking a flight, I look to do the "first out" flight in the morning.
Airlines always make sure the first flight departs on time, as they know how bad things will spin out of control if they can't get that first flight out on time.
9. Trust the calendar when booking flights with regards to the weather.
In the winter, I'll avoid changing planes in Chicago or any other snow-prone hub. In the winter, I'll stick to the warm weather hub cities.  Same holds for the summer months and the afternoon thunderstorms that can wreak havoc on any number of hubs. No, this isn't a perfect science but by going with logic, you'll probably win.
10. Evening flights are the ones most frequently delayed.
It only makes sense that as the day progresses, flights are more prone to get delayed.  If making a connecting flight, this can be a huge problem if by chance your connection is not delayed.
Southwest Airlines is the only domestic airline that will typically hold the last flight to ensure connecting passengers (within reason) are able to make it.  I admit, it can be a pain if you're on the plane being held for connecting passengers, but if you're one of them (which I have been), I will say it's a great feature.
Every other major carrier will simply have you missing the flight and spending a night in a city you didn't want to.
11. Sleep going east. Stay awake going west.
When I travel to Europe, I prefer departing in the evening and I go to sleep immediately to allow me to wake up and be ready for the 6-hour time difference when I land.
Flying to Asia, I do just the opposite. I stay awake and as I say "work my way to Asia." Yes, it can be grueling, but I've found it allows me to be dead tired the evening I finally do get to my hotel.
12. Respect the gate agents and especially the ones at your home airport.
I treat gate agents with extreme respect. Think about what they do. Would you put up with the number of issues they have to deal with? I don't think so. On more than a few occasions, they've helped me by giving me a heads up of a potential delay and helping me not be impacted.
Gate agents are my friends, and that means I don't hesitate to post on social media the great job they do. I also will buy them coffee or grab a snack for them. These folks deserve it and besides, after you do something nice for them, it's amazing how much better you will feel.
13. For ground transportation, I prefer UberX whenever possible.
Local taxis are rarely dependable and they're sketchy at best. I used to default to renting a car, but I hate to say the rental car industry has become a joke and I avoid renting unless the distance I need to drive dictates a car.
14. For hotels, I'm loyal to Marriott.
Over the years, Marriott has been there time and time again for me with consistency in their product and pricing and nearly always light years ahead with their people.
I always book through their website and not through a travel site. By booking direct there is one less thing that can go wrong, and the last thing I want to have happen is a reservation not be correct upon arriving at a hotel after a long day of travel.
AirBnB is simply not on my radar screen. To me efficiency is the game, and the last thing I want to do is try to be finding some random home or apartment at midnight.
15. Finally, I make sure I have my business card inside of every jacket or coat that might get tossed into an overhead bin or hung in an airplane closet.
On more than a few occasions, the black leather jacket or blue blazer the person thinks is theirs winds up being mine and vice versa. The same goes for each piece of luggage. I have a business card in multiple pockets of each bag to give me one more way to find a bag should it become lost.
For those of you grumbling about the state of the airline industry, let me say one thing — relax!  It's easy to think the old days were glamorous, but I see the opposite. Lest you don't realize, let's look at just a few of the improvements over the last 20 years.
More flight options. Despite what it might seem, there are more flight and price options than ever before.
Improved avionics and radar, allowing for greater ability to land in fog, navigate around storms, etc.  The result is weather is not the big issue it was years ago.
Increased safety. The US airline industry has without a doubt made flying safe. Just look at the history of flight over the last 50 years and you'll be shocked at the improvements.
Apps that allow you to track your checked luggage, check-in on-line, get gate assignments, etc. You are no longer dependent on checking with an agent or always checking monitors.
Pricing that has not increased in 30 years! Airline pricing has not kept up with inflation, making flying more affordable to more people than ever.
Improved services at airports compared to 20 years ago. Just take a look around at the food and shopping options available today.
Sure, I can find things to complain about, but when I compare that to the improvements, my attitude toward flying will determine how I feel about the flight.
There it is my travel tips written from 36,000 feet on another American Airlines flight!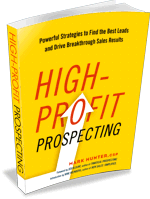 Copyright 2017, Mark Hunter "The Sales Hunter." Sales Motivation Blog. Mark Hunter is the author of High-Profit Prospecting: Powerful Strategies to Find the Best Leads and Drive Breakthrough Sales Results.