Your confidence — including your eye contact and tone of voice — is vitally important when stating your price.
Too many salespeople are confident right up until they have to be clear about the price. Then they hesitate or their voice gives them away, and the customer leverages this hesitancy.
You must be confident when stating your price.
Check out the video to see what I mean and to find out a few great tips to help you feel more confident: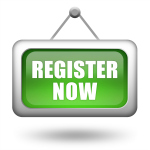 A coach can help you excel in your sales career! Invest in yourself by checking out my coaching program today!
Copyright 2017, Mark Hunter "The Sales Hunter." Sales Motivation Blog. Mark Hunter is the author of High-Profit Prospecting: Powerful Strategies to Find the Best Leads and Drive Breakthrough Sales Results.