As you reach out to prospects, they may want to wait till after the first of the year to meet. Push for a meeting NOW, not later.
There's still a lot of business to be had before the year wraps up, but you have to go get it!  Don't let up on your prospecting efforts.
Check out the video to see what I mean: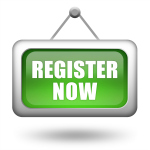 A coach can help you excel in your sales career! Invest in yourself by checking out my coaching program today!
Copyright 2017, Mark Hunter "The Sales Hunter." Sales Motivation Blog. Mark Hunter is the author of High-Profit Prospecting: Powerful Strategies to Find the Best Leads and Drive Breakthrough Sales Results.