If you are a sales manager OR if you report to a sales manager, listen up!
NOW, early in the year, is the time for sales managers to be out on sales calls with their salespeople. I refer to these as "4-legged sales calls."
This has NOTHING to do with the sales manager running the sales call. No! This is all about the sales manager being a second set of eyes and ears to pick up on some things the salesperson may not notice. Also, the sales manager may be able to get answers the salesperson isn't able to get.
Building sustainable sales motivation depends greatly on techniques like this!
Check out the video to see what I mean: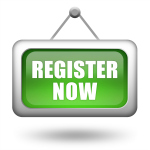 A coach can help you excel in your sales career! Invest in yourself by checking out my coaching program today!
Copyright 2018, Mark Hunter "The Sales Hunter." Sales Motivation Blog. Mark Hunter is the author of High-Profit Prospecting: Powerful Strategies to Find the Best Leads and Drive Breakthrough Sales Results