Can you still prospect in the months of November and December?
Yes, you can. 
Putting in the effort now boosts your fourth quarter, while simultaneously setting up the new year for success.
Let's walk through 10 strategies and approaches that you can use to prospect during Q4.
1. Thanksgiving week
Believe it or not, it's a great week to prospect. Why? Because so many people are on a different schedule. There are a lot of people off. I get it. That means meetings that normally occur don't happen. So I can make phone calls on Thanksgiving week and I can have conversations with people that I don't normally have the ability to reach. They answer the phone because they're willing to talk, willing to have a conversation. 
This is especially true for higher up people that you don't normally have a chance to reach.
via
Paramount+
on
GIPHY
2. Holiday hours
If you are in any kind of a business that's a supply business, you can call a prospect and say, "Hey, I want to let you be aware that we're going to be open X day, X time." 
You communicate with prospects because they may be buying from a different supplier (and they're going to be closed!)  Cha-ching. It's an easy way for you to pick up additional business. 
3. Thank you calls
You may send out holiday cards, you may send out Christmas gifts, whatever it is. But what I love doing is picking up the phone and calling people and saying thank you. I do this with existing customers, people who perhaps used to do business with me or people I just know.
It creates conversation, and from that–opportunities. Prospecting is all about creating opportunities!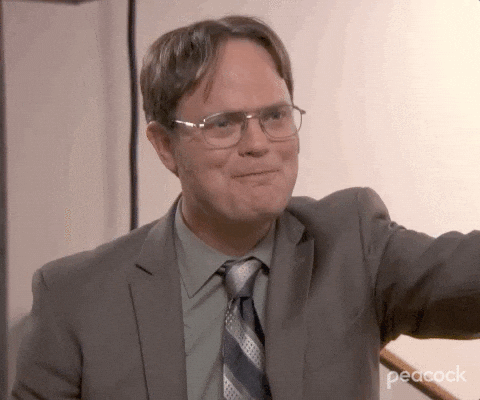 via
The Office
on
GIPHY
4. The personal touch
Let's say you see somebody make a comment somewhere, perhaps Linkedin. Well, you add a personal touch, you add a personal comment back. 
People's mindsets shift during November and December and they're far more open to personal conversations. Take advantage of it. 
Read more about How Prospecting Looks Different in Q4
5. December holidays. 
The last two weeks of the year are always weird. This year for instance, Christmas and New Year's each fall on a Sunday. So the holidays are going to bleed into Mondays. It's going to mean a lot of disrupted weeks. 
Just like Thanksgiving week, it's an excellent time to be making calls. Yes, a lot of people are out, but there will be people you do get a hold of. What a way to jumpstart the first quarter! While most people are just starting to get going, you've already got meetings on the calendar. 
What you missed on Monday:
Prospecting v.s. Selling…Do You Know the Difference? 
Make sure you're not focused on selling when you should be prospecting. Which activities define each one? …Find this episode of The Sales Hunter Podcast wherever you stream.
New episodes every Monday and Thursday!
6. Speed meetings
Q4 is not the time to say, "Hey, what's your calendar look like a couple weeks from now?"  Speed meetings are, "Hey, have you got 15 minutes tomorrow?" 
Think 15 minutes this afternoon, or 20 minutes now.
What you don't want them to say is, "Why don't we just touch base after the first year." 
7. Reach out to old customers
Old customers may be buying from somebody else and then suddenly they need you. Yes, even that is prospecting because I'm creating opportunities!
You won't know unless you contact them.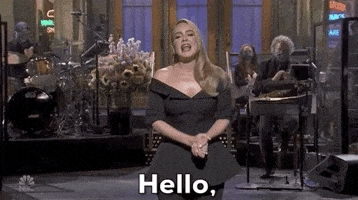 via
Saturday Night Live
on
GIPHY
8. Lost deals
You may have had an unbelievable opportunity in the first quarter that you didn't get, and went to somebody else. Call that customer up. "Hey, how's that working out for you? I want to find out because we are here to help you."
It's amazing how much business you can pick up which isn't involved in that other contract. 
Read more about How to Keep Your Year-End Sales Simple 
9. Lost customers
They left you because they weren't happy. Don't think for a moment that you can't reach back out to them. In fact, you need to, because the end of the year is the best time of year. 
People begin to evaluate. Imagine hearing, "Yeah, you're right. We left you guys. We weren't happy with you, but we went over here. You know what? They're not any good at all. We need to talk." 
Year end is a great time to pick up lost customers.
10. Break the Routine
Do things differently.
Now, I'm all about having a schedule and staying focused, but never hesitate to break the routine this time of year. 
That means I may be making calls Friday afternoon, or at eight o'clock in the morning. I'm going to break the routine in how I reach out to people because again, schedules change. Be prepared for that. 

This week on The Sales Hunter Podcast…
There are several traits that make a salesperson rise to the Top 1%. But it's not one-size-fits-all! 
What everyone does have: a superpower. Have you discovered your sales superpower yet? Learn how on Thursday's episode. 
Available wherever you stream.