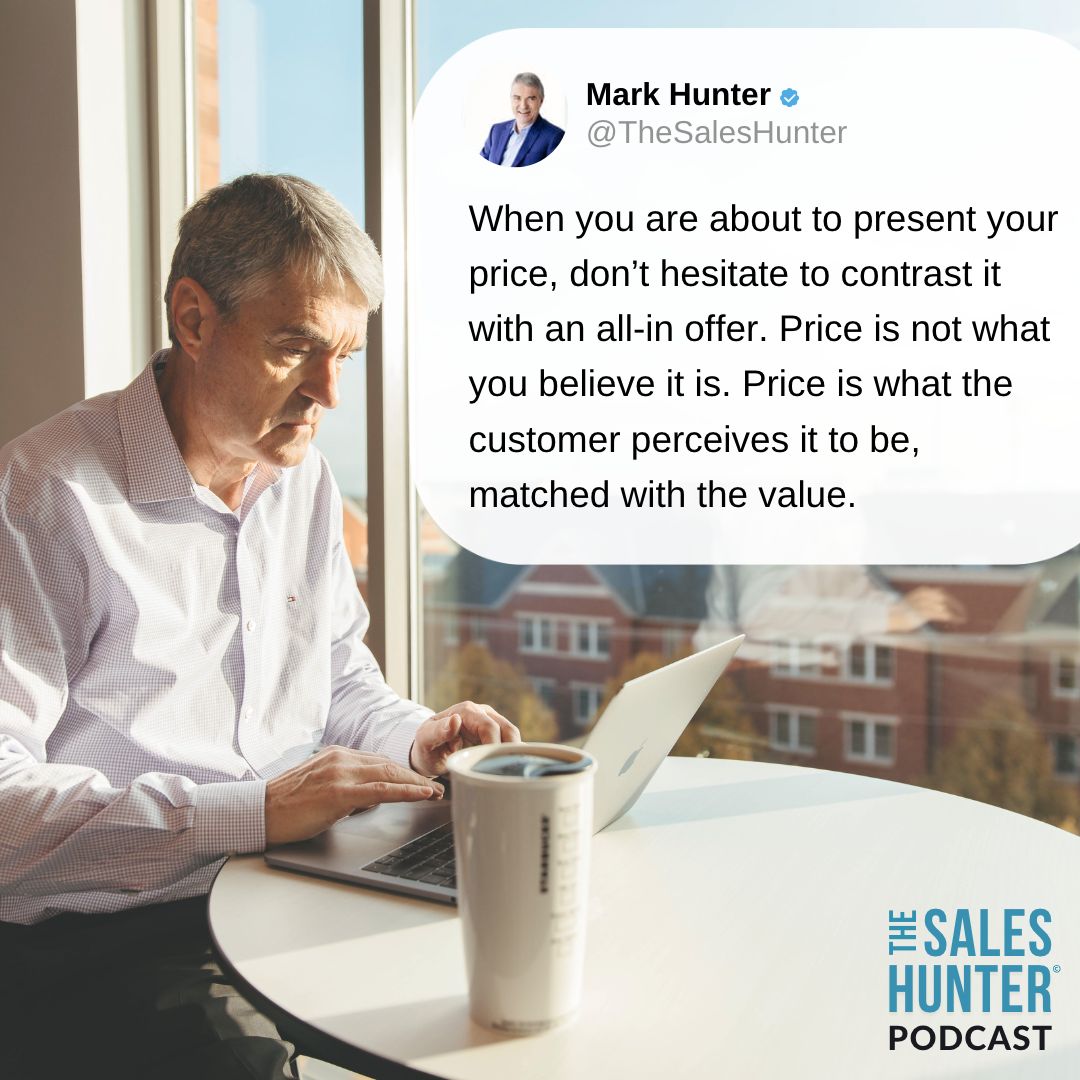 Available now!
How to Use the Contrast-Anchor Method for Price
How good are you at responding to objections to price?
Find this topic and more on The Sales Hunter Podcast.
Episode 82 Coming Thursday:
Building Trust that Brings Big Results
w/ David Horsager
Sales go at the speed of trust. 
Subscribe now and never miss an episode!