Leaders and salespeople think they are good at how they can handle anything that gets thrown their way, but too many times I see just the opposite.
When a change occurs, are you one who expects others to change so you don't have to? With customers, are you forcing them into your world or are you willing to accept their world?
Think about how an airline operates. If you're a flight crew, you may think you know what your schedule is, but with a change in weather or maintenance issues, you could suddenly find yourself working a different route.
In a matter of minutes an aircraft can be placed on a different flight path due to weather, traffic, etc. In all of these situations, the employees handle the change with efficiency, professionalism and in a manner that does not risk safety.
Check this 26-second video out where I talk about this situation:
If you're spending all your time doing the talking, then how will you ever be in a position to listen to what the other person has to say? Sales leadership is about putting others first. It's about understanding where they're coming from and going from there. It's not you being the bully.
If you're the bully, you'll never see the change, because you're too busy being the bully.
Adapting to change is the mark of a leader and a great salesperson. This does not mean selling out and allowing yourself to be nothing more than a weather vane responding to the direction of the wind.
No, it means understanding, adapting and guiding people forward — the same way the flight crew does when their flight path is altered.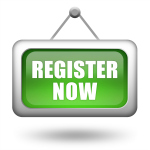 A coach can help you excel in your sales career! Invest in yourself by checking out my coaching program today!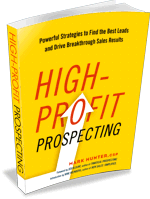 Copyright 2017, Mark Hunter "The Sales Hunter." Sales Motivation Blog. Mark Hunter is the author of High-Profit Prospecting: Powerful Strategies to Find the Best Leads and Drive Breakthrough Sales Results.