Sales is about helping others see and achieve what they didn't think was possible. Now more than ever, that's what is at stake. As we are well into this whole COVID-19 experience, we see that there's no playbook for what's going on, what we're currently living and doing business in. Your customers don't have a playbook nor do you have a playbook. But what you do have is the experience of everything that you've been able to do in terms of helping other customers. That's what you're able to bring them.
Video:  The Unwritten Sales Playbook for a Pandemic
You have the experience of confidence. You have the experience of trust. Your customers must notice. More than ever, they need to notice. More importantly, your prospects need to know this, because they are looking for solutions. Right now is the absolute, perfect time to be out there prospecting. Why? Because everybody, and I mean everybody is looking for solutions.
Don't think for a moment that you can't prospect. Don't think for a moment that prospecting doesn't work. It does. We're in hyper speed right now. The question you have to ask yourself is how quickly can I create an insight that's going to engage my prospect? How quickly can I engage my prospect to create a level of trust and confidence? How quickly can I do that? This can be done! And you can do it as fast as a phone call or a series of phone calls and a series of emails.
You've got to create the cadence to make it happen. Don't think for one second that prospecting does not work, because it does! The technique that you're using with prospects is the same technique you can use with your existing customers.
Now more than ever, I'm excited to be in sales because of what we can do to bring this economy back to full strength. Never underestimate yourself as to what is possible.  At the start of the year, no one expected us to be in the situation that we are in, yet this is where we find ourselves. It's your job to write your sales playbook each day, and in doing so, you will guild your customers.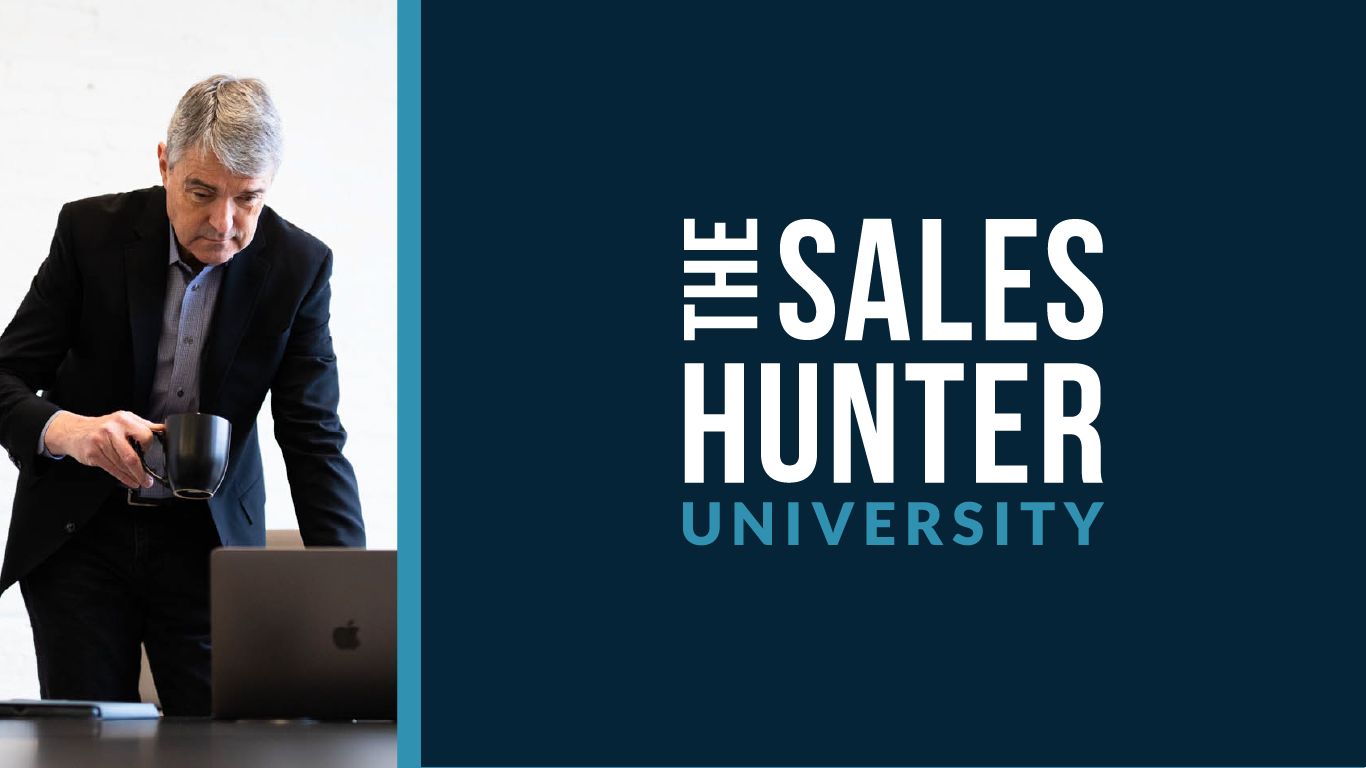 To help you build your playbook I suggest you join The Sales Hunter University. Through this program, we can together take today's challenges and turn them into once in a lifetime opportunities. Consider this quote that I say often and wrote about in my new book, A Mind For Sales:
"When challenges arise we don't rise to the occasion, we sink to the level of our training."
Join me online at The Sales Hunter University to learn more. This program provides personal training, hands-on learning, quick tips, valuable resources, and best of all, immeasurable personal growth.
Subscribe now, and let's begin training together! At The Sales Hunter University, I will help you build your very own sales playbook. I am here to help you be successful!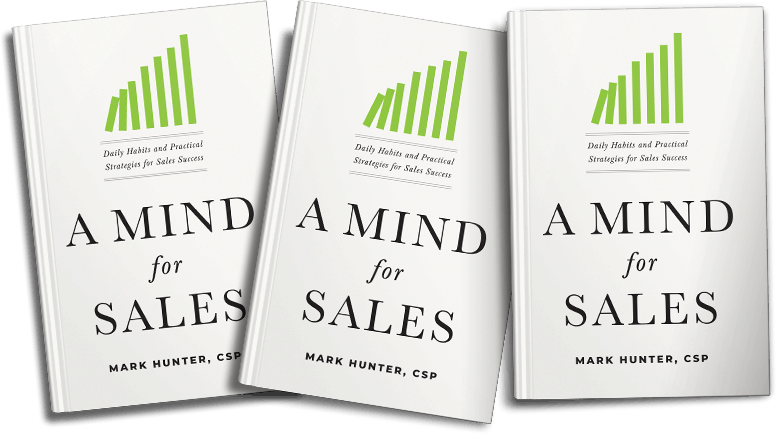 Hey, have you read my new book, A Mind For Sales? Many have told me it's a must-read for salespeople during this pandemic. Unlike my previous 2 books, this isn't just about sales and prospecting, it's all about your mind and your mind being one of your greatest assets to being successful. Go grab a copy on Amazon! I would love for you to post a review to help share the message of A Mind For Sales with others. Reviews are the best way to spread the word!