We are a few weeks into the new year, so there is no better time than now to go after your big opportunities.
That's right! Be ambitious and go after your bigger deals, rather than waiting til mid-year to start going after these.
Check out the video to see what I mean: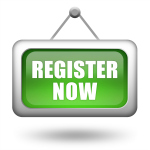 A coach can help you excel in your sales career! Invest in yourself by checking out my coaching program today!
Copyright 2018, Mark Hunter "The Sales Hunter." Sales Motivation Blog. Mark Hunter is the author of High-Profit Prospecting: Powerful Strategies to Find the Best Leads and Drive Breakthrough Sales Results