How many times have you seen somebody fret and stew about needing to make a call?
For one reason or another, they feel the more they stew, fret and worry about having to make the call, it will somehow be easier to make.
Leaders, on the other hand, do not delay in making the telephone call. They pick up the phone and have the conversation.   This just hit home with me recently, as I had to make a call to a client informing them a date we had just selected earlier in the day was not going to work due to another conflict I had.
It would have been easy to just wait and see what other options might have arisen, but no, I made the call immediately upon realizing we had an issue.  The client I called did not have an issue with moving the dates. The client thanked me for calling right away.  His comment was, "I'm glad we can correct this now and not be having to do it a month from now when it would be too late."
Lesson of the day? Speed works!
Think about calls you need to make. Do you waste time thinking excessively about the call?   Do you wind up putting more stress on yourself because you're hesitant to make the call?
Leaders don't wait to make the call.  In fact, leaders want to make the call immediately, as it not only solves the issue, but also saves time and hassles for everyone.  The leader, by making the phone call and dealing with the issue, is now able to move on to something else.
Leaders don't hide. They don't duck. They don't put off what can and should be done today.
What are the tough phone calls you need to make?  Maybe it's not a phone call; maybe it's a face-to-face meeting. Either way there's a need for immediate communication.   Hiding behind email or a text is simply not the way a leader handles tough issues.  They jump in and seek a solution and that's what makes them a leader.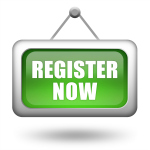 A coach can help you excel in your sales career! Invest in yourself by checking out my coaching program today!
Copyright 2018, Mark Hunter "The Sales Hunter." Sales Motivation Blog. Mark Hunter is the author of High-Profit Prospecting: Powerful Strategies to Find the Best Leads and Drive Breakthrough Sales Results