Does your lead even
qualify
as a
valuable prospect
? 
Your time is valuable. Your skills are valuable, too. So before you get too cozy with any lead in your pipeline, it's worthwhile to take a moment to evaluate. Is this a prospect I can move forward with, or just a suspect? 
I have seven questions you might ask yourself about a lead before you invest any more time and effort. If your lead can't pass this test, you'd be wise to reevaluate the relationship. 
Need help generating more leads on social platforms like LinkedIn? Make time on October 13 at 3 p.m. EST to learn from the experts in a free webinar. Or, if you're sure you need serious help maximizing the potential of LinkedIn, enroll in our Masterclass, available now. 
1. Does it match your ICP (ideal customer profile)?
I see so many salespeople who have leads, or what they think are prospects, and they're excited. But their "prospects" don't even come close to who they're truly qualified to work with!
From experience with prior clients, you should know the kinds of outcomes you can create. However, if these "leads" are inconsistent with your portfolio of outcomes, why waste time? That bad lead isn't going anywhere. You want to make sure that it matches your ICP, because otherwise you aren't fulfilling your true purpose, which is to help them. 
If you want to dive deeper into this topic, check out my Ideal Customer Profile Masterclass here.
2. Why do you think they could become a client?
Once you've determined you have a good lead, now it's time to make some observations. What have you heard? What have you seen? 
Use these clues to filter leads through a process of elimination. And remember, keep that ICP in mind. My next step requires even more evidence…
3. What are you basing this belief on?
Is this just a random hunch, or actual facts that you've heard from them? Or, can you base your decision on facts you've been able to glean from their business, or from what's going on in their industry? 
In other words, if you can't really understand how to help them, why are you wasting time on them?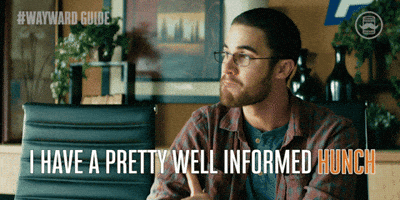 via
Tin Can Bros
on
GIPHY
4. What is the need, the challenge, the opportunity, or the problem they've identified for you?
If they're not willing to share the issues that they're dealing with, do they really want you to help them? Perhaps they are just looking for you to give them information.
If they're not willing to be forthcoming in terms of helping you understand their challenges or needs, then there is no need to be spending time with them.
5. What's the process they use to make decisions?
 Either they think about it a lot, but they never get around to doing it, or they actually have a process. 
Well, how do you know this? In some cases, you're not going to find out until you're deep down in the funnel. Nevertheless, if you can't begin to gain some interest, or gain some knowledge, that should be a red flag. 
The last thing you want to do is spend time with someone you think is a great prospect, and then find out they're in a long-term contract with some other company, and they can't break that. Now you've wasted all this time.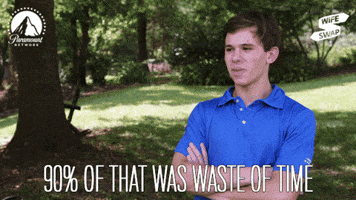 via
Paramount Network
on
GIPHY
6. What are the next steps the prospect has agreed to? 
First of all, have they agreed to any next steps? I see people who are really engaged and interested, but again, all they're doing is looking for you to give them information. In other words, it's audience participation time. They need to get involved, and indicate they're ready for some next steps. 
If they're not willing to, then it's time to start questioning–is this a highly qualified prospect, or is this just a lead to leave on the backburner? 
7. What do you see as a potential solution, and what are you basing it on?
Once you understand all this information about them through the questions I've laid out here, what do you see as the potential solution? It's time to analyze the facts, and come up with a plan. 
Is there another company you've helped solve a similar problem? What experiences are you bringing to the table? Your integrity relies on your ability to generate the results you propose, so honesty is key here. 
Sales is all about helping customers see and achieve what they didn't think is possible. Can you deliver that for them?
via
GIPHY
I want you to be focused on valuable prospects. Don't clog your pipeline with leads that are going nowhere. Taking the time to evaluate your leads will save you time
and
money. 
For more programs geared toward helping you be more successful, I recommend looking at what The Sales Hunter University has to offer. I create a Masterclass each month on topics I know will help salespeople achieve more. 
This month is special, as I'm offering a bonus Masterclass focused on making and using opportunities on LinkedIn. Mastering LinkedIn for Business Development is LIVE now! I've teamed up with amazing experts, Brynne Tillman and Bill McCormick. You really don't want to miss this.
Plus, save October 13th at 3PM EST on your calendar. Brynne, Bill and I are offering a webinar about Creating Authentic Social Selling Conversations. Spots are limited. Sign up now.