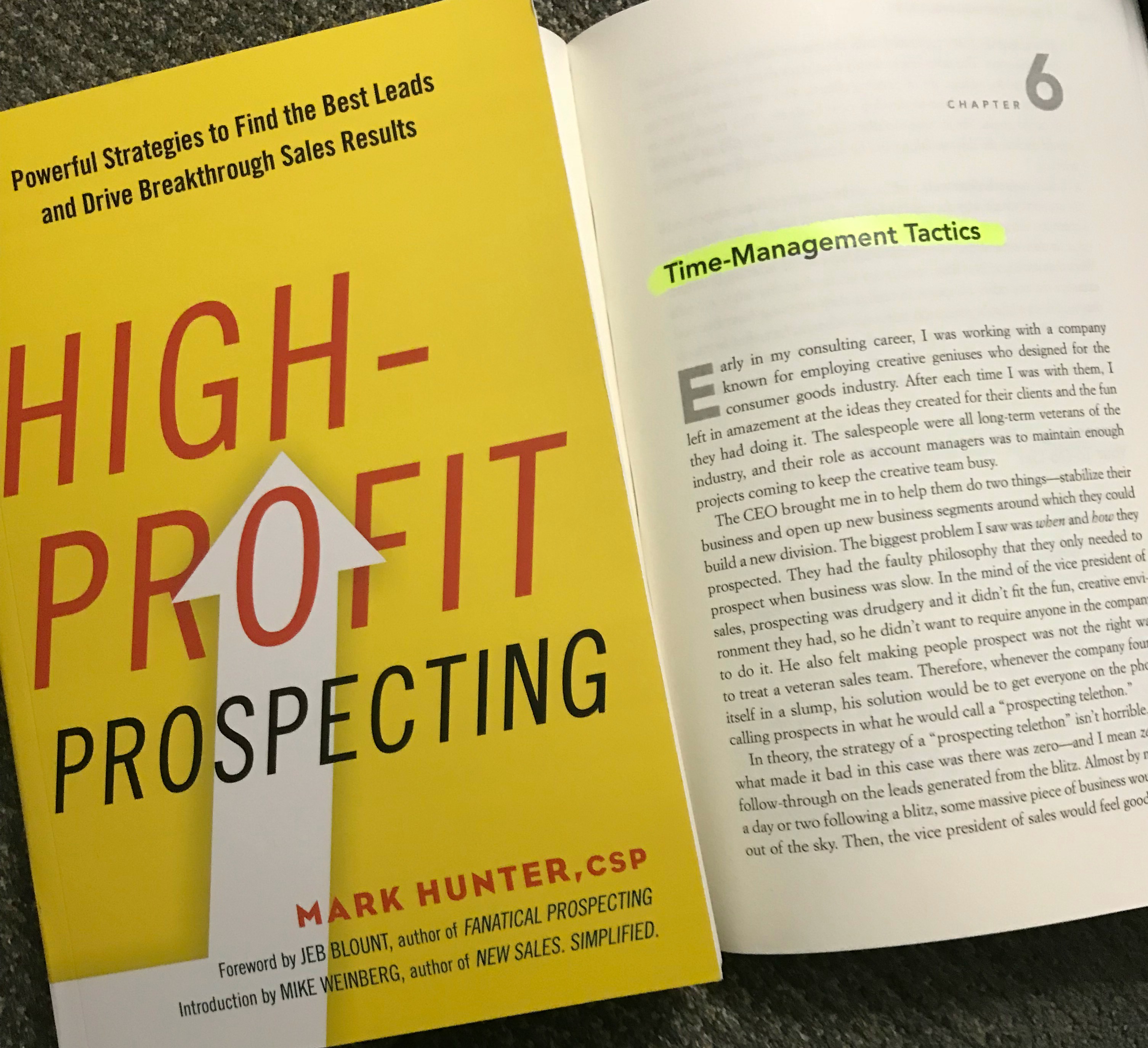 Want to excel at prospecting? Of course you do!
How you manage time and, more importantly, how disciplined you become in dedicating blocks of time to prospecting, will greatly impact your success.
I cover prospecting time management in my book High-Profit Prospecting.
I know that for many salespeople, prospecting is the last thing they want to do.  But trust me when I say that staying committed to a prospecting schedule will keep your sales pipeline moving toward more profitable sales.
A coach can help you excel in your sales career! Invest in yourself by checking out my coaching program today!
Copyright 2018, Mark Hunter "The Sales Hunter." Sales Motivation Blog. Mark Hunter is the author of High-Profit Prospecting: Powerful Strategies to Find the Best Leads and Drive Breakthrough Sales Results