If you're reading this

right now

, I already know you want to be successful in sales. You've come to the right place, but what will you do with what you learn here?

Don't just read and forget. Take notes. Share with a colleague!
Make a plan for how you'll use these 10 Pro Tips this week. Then, check out The Sales Hunter University to see opportunities to strengthen your weaknesses. I've got over a dozen masterclasses to choose from. 
1. Know your ICP. 
What's your ICP? Ideal Customer Profile. If you don't know who you can serve best, you're in trouble. Because you're not going to be consistently successful. 
You could be occasionally successful. A blind squirrel will find an occasional acorn. But it's not going to happen long-term. 
Knowing your ideal customer profile makes you better prepared, and sets you up for success from the beginning. 
Take my ICP Masterclass and I'll help you identify every detail of your perfect customer, and how to best reach them. Learn more at the link.
2. Get focused. 
This means get focused on that ideal customer and don't allow yourself to get caught up with shiny objects. Don't allow yourself to get distracted. 
You have to stay absolutely focused on selling and making it happen.
3. Stick to your sales process
.
Oftentimes salespeople run into the slightest problem, and then they throw the baby out with the bath water and start all over again. Don't do that. Stick to your process.
 I have found time and time again, when you stick to your process, you'll achieve results. But more importantly, you have to stick to your process long enough to understand if it's viable. Just doing it for a week or two doesn't mean anything. You have to stick with it methodically in order to understand what elements might need to be changed. Not the whole thing–just little parts.
4. Maximize your time
. 
Your time is your greatest asset. Use it.
Too many times what happens is salespeople spend all their time getting ready to sell, but they never get around to selling. They spend all their time chasing things that really make no difference, such as emails.
Here's a simple rule: If it's not producing revenue for you or helping you achieve one of your goals, why are you doing it? 
5. Use a coach or mentor. 
You look at any top performing individual in any sport. They have multiple coaches. If you want to succeed in sales, you need a coach. 
If you need a coach, reach out to me. I'd be happy to point you in the right direction of who to talk to–maybe you fit with me. 
Let's have that conversation, because to succeed in sales, you need a coach. You need a mentor.
6. Build your prospecting muscle. 
Prospecting is something that doesn't come naturally to 95% of all people.  You have to get in the groove and you have to work it. You have to exercise that prospecting muscle. 
It's really just like going to the gym. You can't get in shape by going to the gym once every three weeks. And yet that's what people think when they prospect. And then they wonder why they're not successful. 
7. Check your attitude. 
Sales is an emotional business. And if you have a bad attitude, it's amazing what will not happen. 
It's pretty simple. Your attitude sets your mind straight so you listen better. You ask better questions. In fact, you uncover so many more things than the person who has the negative attitude.
Rejection got you down? Watch this podcast about How to Find Value in Rejection to change your mindset. 
8. Be goal driven.
Not only do top performing salespeople have goals, but they review them every day.. Every morning, make it a habit that you review your goals. 
You have to inspect what you expect. And if you're not willing to be focused on your goals and what it's going to take to achieve them, how do you ever expect to achieve them?
9. Dump the baggage. 
There are people in your life and things that you're doing that you've got to get rid of. You've got to get them out so you can be focused.
Everything I've been talking about up to now really means one thing: it's controlling your time and your mind. And it means you need to get a lot of other stuff out.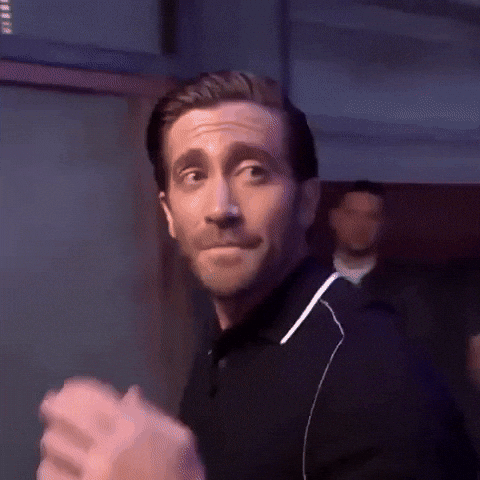 via
GIPHY
10. Leverage your assets. 
You have far more assets than you realize. There are peers out there you can connect with. There are great customers as well. Look for the positive. 
As good a salesperson as you might be, think about how much more successful you'd be with customers referring to you. Or a network of people referring to you. That's what it's all about. 
Check out these 10 Tips to Get More Referrals
This week on The Sales Hunter Podcast…

You've found a great prospect. You have a conversation with them and it seems to be really promising! But every phone call afterward, every email, every contact goes unanswered. You've been ghosted–now what?
It doesn't necessarily mean they're not interested, or that they're not going to buy. Thursday morning Mark brings a solo show to teach you the four key questions salespeople must ask themselves before proceeding with a prospect.
It's How to Avoid Radio Silence…and Prospect Better Today…join us every Thursday for a new episode. Subscribe to be reminded when each new episode drops!